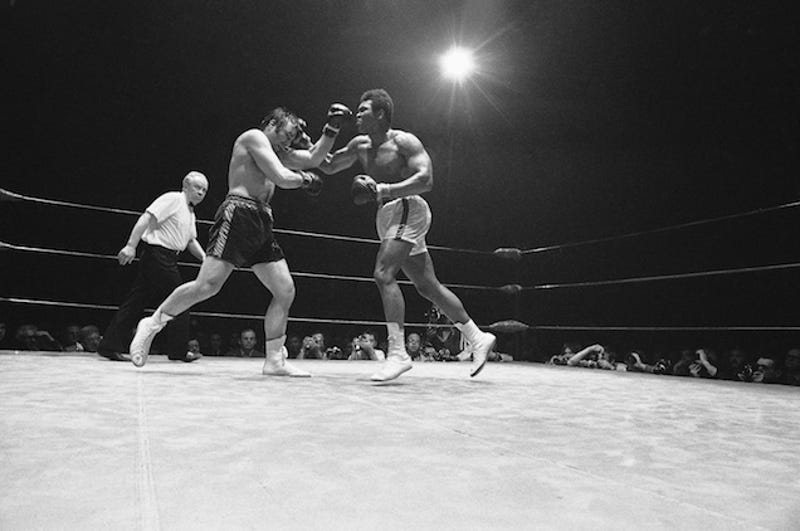 Leonard Gardner is the author of one of the finest sports novels ever written, Fat City, a masterpiece of the terse style that is, in the words of Denis Johnson, "so precisely written and giving such value to its words that I felt I could almost read it with my fingers, like Braille." Gardner also wrote the…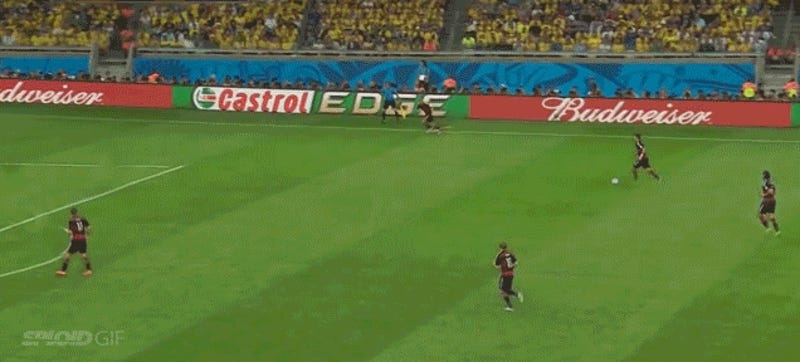 Someone had the clever idea to erase every Brazilian player out of the humiliating World Cup game with Germany. The fact is that it doesn't really matter because Brazil was an invisible troupe of clowns to begin with. The game plays just the same without them.
Apropos of nothing let's take a moment to appreciate Jose Torres. Here is what Leonard Shecter wrote about Torres for Sport magazine back in 1965:
Is it safe to say Manny Pacquiao's inner-circle is not handling his recent defeat at the hands of Juan Manuel Márquez all that well?
People often bemoan the grown men who go autograph hunting, and maybe rightly so, but that's a debate for another day because there is something far, far worse. It is the guy who spends $1500 on a fucking chicken scratch sketch of a stadium drawn and signed by some rookie NFL player who hasn't even played a real game…
This cartoon ran in Sunday's Gazzetta dello Sport, Italy's top-selling sports newspaper. It's Balotelli, fresh off the Azzurri triumph over England, climbing Big Ben. (Fun fact: It's officially "Elizabeth Tower" now.) Yes, Balotelli is playing the part of a giant gorilla, and yes, 90 percent of European soccer racism…
We can all agree that Mutton Bustin' is a good thing. But are liberal parents threatening the sanctity of this fundamentally American rite of passage? Yes. They are.