Man, Dale's employers at Metal Works of High Point must really hate him.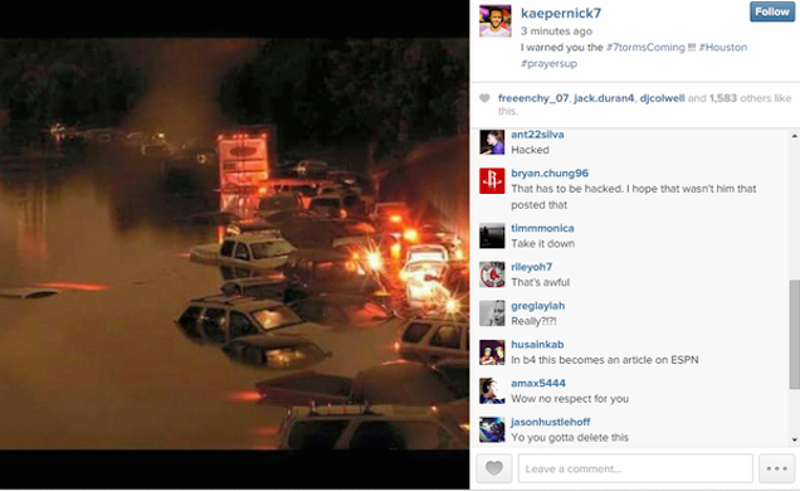 Colin Kaepernick's hashtag of choice is #7tormsComing, which is a horrible sentence to write. The 49ers QB decided to use it again today with the Houston flash floods as a news peg, along with a photo of some local devastation. The message wasn't only insensitive to the alphabet.
You may have heard about a big East Coast blizzard hitting soon. Big storms are like the crimes on Law & Order: Special Victims Unit, in that they happen everywhere, but always get more coverage when they happen to New Yorkers.