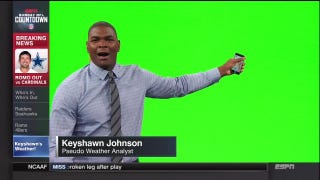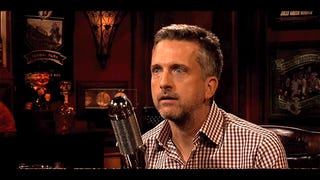 For many years now, Bill Simmons has positioned himself as a kind of ULTRA fan. He's not simply the voice of the fan anymore. He is more fan than you. He understands fandom in a way that you could not possibly understand. He understands that when fans get loud, things are going well! And when fans get quiet, things…
The MLB playoff coverage on TBS has suffered the arrows of critics for years, and it hasn't really shown any signs of improvement. How the same company that can produce the brilliant Inside the NBA drops the ball so terribly with MLB coverage is a mystery, but there's no questioning the wide range of issues with…
This is the baby's idea of a game: He keeps trying to throw himself off the couch, headfirst. It's completely intentional. I sit him upright, and he looks me in the eye, holds my gaze, grins—and then pitches over sideways. I grab him, reel him back in, and straighten him up, and he grins again and takes another dive.
"The moral ethos of sport," writes New York Times op-ed columnist David Brooks today—and let's pause right there for a word of professional advice: if you use the word "sport," you should not be writing about sports, unless you are British and you also write "maths," in which case you may write about "sport" but we…
Would you like to read the two silliest sentences ever written about Derek Jeter in the mainstream press? Two sentences so silly that if you told me someone had liberated all the drunk tanks within the Beltway and set the good folks loose inside whatever inflatable bouncer passes for the USA Today newsroom, whereupon…
As you all know, Barry Bonds was convicted yesterday on a single count of rambling in the first degree. (No, seriously. Seven years of this shit, and that's what they got him on — evading a question he ultimately answered. Aggravated incoherence. A felony charge of Not Being Freaking Pericles in the Presence of a…
The Ryder Cup kicked off today in Wales. But where exactly is Wales, ESPN.com users?