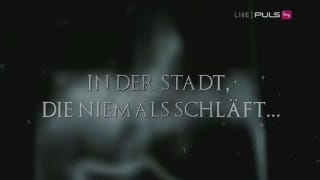 We've barely withheld our admiration for Austria's love of the NFL, and official network PULS4 gave the Super Bowl its full attention on Sunday—complete with lengthy pre-game show, halftime analysis, and, yes, Super Bowl ads. Oh, and they updated that awesome Game of Thrones-themed intro for the game, too.
We're doing a season-long NFL roundtable with our friends at Slate. Check back here each week as a rotating cast of football watchers discusses the weekend's key plays, coaching decisions, and traumatic brain injuries.
This bizarre TV spot for Old Milwaukee beer starring Will Ferrell aired in exactly one TV market last night during the Super Bowl's local ad block at the end of the first half. That market is North Platte, Nebraska, and it's the second-smallest TV market in the country, ranking 209th out of 210. There are 15,180 TV…
Will Ferrell's previously done Old Milwaukee ads local to the Davenport and Terre Haute markets, and tonight he apparently extended that to North Platte, Nebraska. (We believe that's the only market in which this spot aired; we know it didn't air during the local spot break in Omaha, and we don't have access to…
Here's an ad for Dick's Sporting Goods informing viewers the availability of New England Patriots Super Bowl Champions gear. It ran one and a half times during today's local Comcast SportsNet broadcast of the Grizzlies-Celtics game (the second time through, it was cut off as somebody finally noticed it shouldn't…
There hasn't been a truly memorable or inventive Super Bowl Ad in many years? (Terry Tate, maybe? When was that?) There are several factors that have contributed to this decline in your entertainment value.