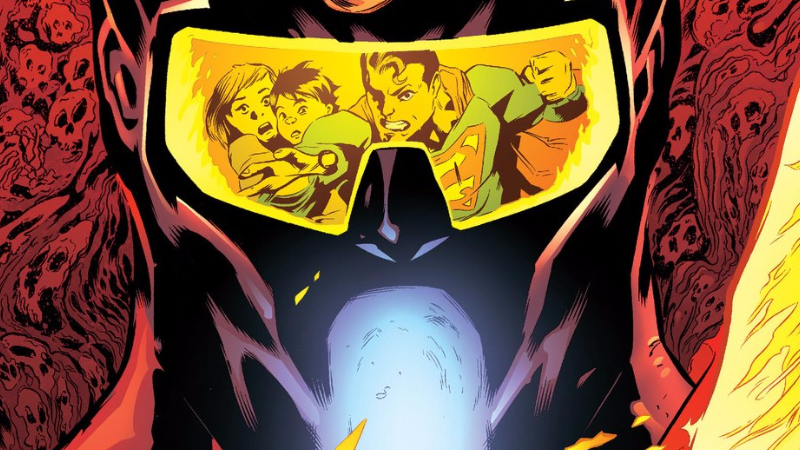 Apparently not everyone has gotten the memo that hope and love have returned to the DC universe.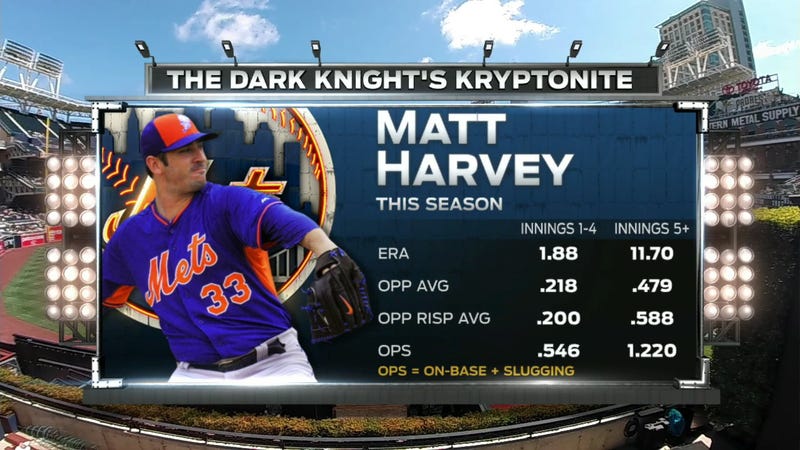 A fun thing you could do during the two and a half hours you spend watching Batman v Superman: Dawn of Justice is count the number of times some rando blurts out something like "It's uninhabited!" or "It's after five, so downtown's nearly empty right now!" whilst Batman and/or Superman throw various bad guys (and/or…
US Weekly reports that Ben Affleck, star of the upcoming film Batman v Superman: Dawn of Justice, spent some time during the shooting of the film making last-minute edits to the script. Here, now, is an exclusive preview of these new scenes.

Cam Newton is leading his Carolina Panthers team to an NFC championship and is almost certainly the NFL MVP. These achievements seem almost modest, you know, for Superman. But the Man of Steel took flight in the third quarter of tonight's blowout NFC title game; ¡Es un pájaro! ¡Es un avión!
As the title suggests, the upcoming stupid-ass movie Batman v Superman: Dawn of Justice will feature Batman and Superman opposing each other, at least for a while, before they inevitably come together to form what will become the Justice League of America. I do not follow this garbage film franchise, because it is…
Earlier today, after Marvel announced plans to release about 837 new superhero movies over the next few years, heated debate broke out among Deadspin staffers over such questions as whether or not it matters that Batman is a crypto-fascist, whether anyone in the entire world will be rooting for Superman in the…
1. On the surface, it seems obvious why you'd attempt to reboot the Superman franchise using the Christopher Nolan-Batman model. Nolan's Dark Knight films are terrific, brooding and powerful, and, oh by the way, they grossed a combined $2.5 billion worldwide. But their trying to make a tortured-superhero Batman movie…
In this installment of Trailer Hitch, our semi-regular rundown of the biggest recent movie trailers, I've got a superhero flick, a broad comedy, a couple Oscar contenders, and a dance movie. Who says Hollywood only caters to one type of audience? Also, I would love to meet the person who is really excited about all…
Say hello to Jimmie Johnson, your AP Male Athlete of the Year. He's the first race-car driver to win the award. "I'm pretty sure that dude's Superman," Mark Martin said of Johnson. I'm pretty sure he's not. [AP]
Michael Bertin writes regularly about soccer for Deadspin So I was Superman for Halloween. And, once in costume, I had this great idea, I would start flying from east to west really, really fast. That would reverse the spin of the Earth and time would start moving backwards. I'd go until Wednesday—right about the…
This weekend, we went to a Derby Day party and a friend's 30th birthday, ate way too much food and kind of spent our Sunday afternoon on the couch watching old episodes of "Lost" and trying to recuperate. (We're still not quite there yet, and it's Tuesday.) Weekends like that are why people like Dan McGrath are so…
Well, if your golf cart has to plunge off of a gigantic cliff with you in it, we suppose it might as well be in Fallbrook, Calif.