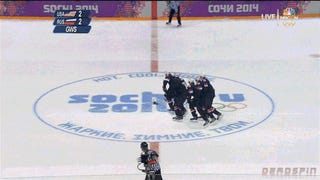 It was two years ago today that T.J. Oshie helped the U.S. beat Russia at the Olympics, thanks to his shootout prowess—which was pretty much the only reason he was there. I don't really remember how the rest of that tournament went, though.

T.J. Oshie may be an Olympic hero, but he is just like the rest of us when it comes to getting owned by golf.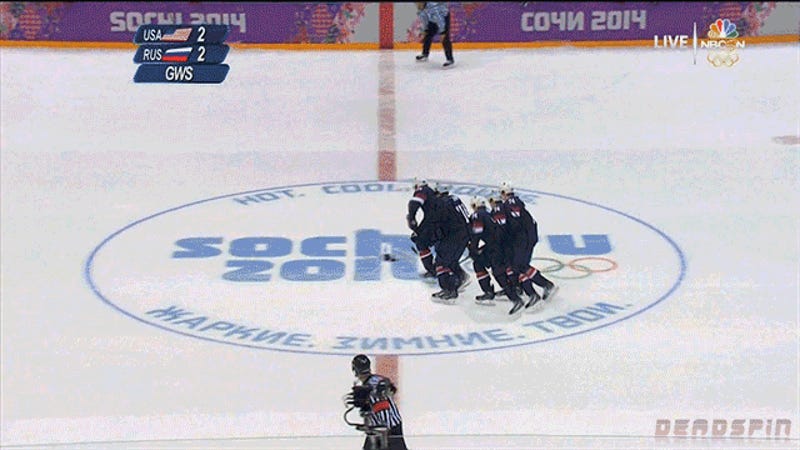 T.J. Oshie is on Team USA for his shootout prowess. This is no secret. The behind-the-scenes looks at the roster selection make clear that the committee ranked him behind other forwards like Brandon Saad on pure skill, but put him on the team anyway because he's deadly when going one-on-one with a goalie. The wisdom…
St. Louis Blues player T.J. Oshie received a boost in popularity after yesterday's shootout heroics for the Americans, but we can learn more about Oshie's personality with this unplanned booth interview from 2010.