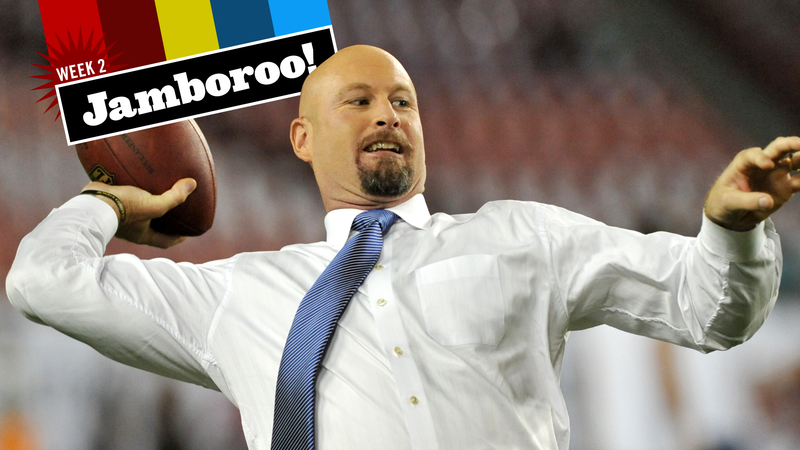 Drew Magary's Thursday Afternoon NFL Dick Joke Jamboroo runs every Thursday during the NFL season. Email Drew here.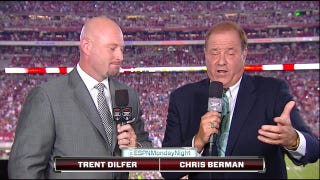 Tonight's the worst night of the NFL season, the one evening ESPN capitulates to Chris Berman's demand and puts him on a Monday Night Football telecast. Berman tried to discuss the Ray Rice fiasco with analyst Trent Dilfer, and the entire thing was a disaster.
From reader Neil comes this latest (and weirdest) effort from Dilfer, Inc. In much the same way your neighbor with the ponytail advertises his guitar lessons, Trent Dilfer has apparently plastered a few of these bad boys around Manhattan in the hopes that you'll call him to learn the finer points of football.
The NFL's next Hall of Fame class, just announced, has a few dudes the TV made famous. There's Bill Parcells, who made a coaching career of winning two Super Bowls with the Giants and then convincing other teams believe he might ever do it again; Cris* Carter, who just proved that even Jerry Rice Lite was Hall of Fame…
We're doing a season-long NFL roundtable with our friends at Slate. Check back here each week as a rotating cast of football watchers discusses the weekend's key plays, coaching decisions, and traumatic brain injuries.
Rob Gronkowski, Patriots tight end and friend to at least one porn star, scored two touchdowns in New England's 34-3 win over Kansas City last night.