Barely a week after his election and two months from even taking office, President-elect Donald J. Trump is already making America great again by keeping American jobs in America. You know it's true because he told us so on Twitter! There tonight, Trump bragged of negotiating with Ford to keep a Lincoln plant from…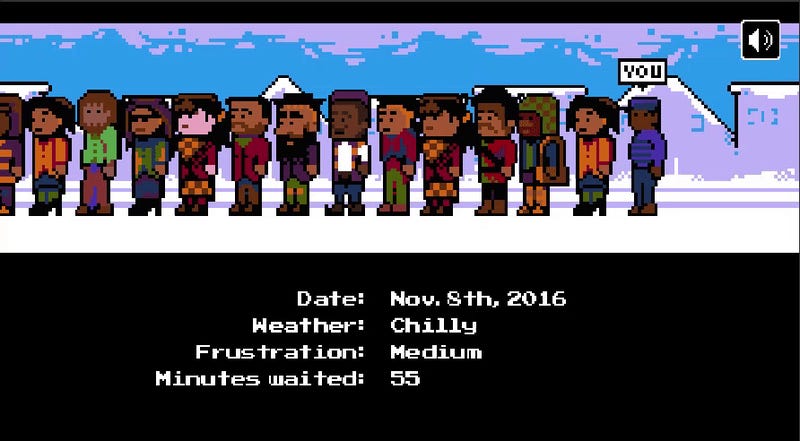 Yesterday, the New York Times released The Voter Suppression Trail. The politically-charged Oregon Trail-inspired mini-game has players fight off long lines and intimidating "observers" to finally vote and describes certain hurdles some voters will face on November 8th.

Donald Trump regularly says dumb shit about Mexico and the people of Mexico and American corporations working in Mexico, most prominently Ford. Well, Ford met with Trump and totally bent to what the dingus hair man said.
There is nothing funny about the real Donald Trump, a raisin company mascot channelling the spirit of an internet commenter. What is funny is the voice actor behind Futurama's Zapp Brannigan reading some of Trump's dumbest quotes in character. UPDATE, SEP 28: Now featuring snippets from the first Presidential debate.
The first presidential debate is tonight, and you can watch it for free. But for journalists piling into Hofstra University, the price of doing business has gotten steeper.

It's been an open secret for some time that Palmer Luckey, the 24-year-old founder of VR company Oculus Rift and heir apparent to the future of gaming, is a strange guy—the type who argues with his customers on Reddit and casually cosplays as My Little Pony characters. Turns out, he also appears to be an active…
Today, the Women's Tennis Association (WTA) released yet another "Strong is Beautiful" video featuring several relatively famous people who have nothing whatsoever to do with tennis talking about tennis. One of those people just so happened to be Donald Trump, the reigning expert on which women are or aren't…