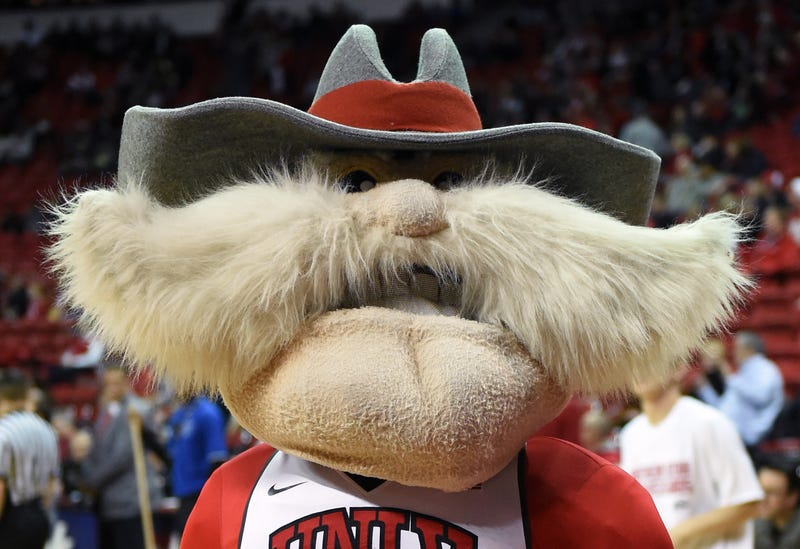 UNLV recently launched a study into the history of its mascot, Hey Reb!, in order to determine if the mustachioed gentleman is racist or not. The resulting report, which makes for an oddly compelling 60 pages, concludes that no, Hey Reb! is not racist, despite many signs suggesting he is.
New Mexico guard Hugh Greenwood had 22 points and eight rebounds in Wednesday night's 71-69 win over UNLV. After the game, the senior said a tweet about his mother—who has secondary breast cancer—was part of the drive behind his performance.
Preliminary sketches of the proposed new stadium for UNLV show a 40,000-seat football stadium that can quickly convert to a 20,000-seat hockey or basketball arena. Throw in Cirque du Soleil, and you've got yourself a deal. [UNLVNow]
This, friends, is UNLV coach Mike Sanford. Two weeks ago, his Rebels lost to Iowa State 16-10, on a close call late. UNLV's wide receiver was ruled out of bounds, and Iowa State left the field with the win.