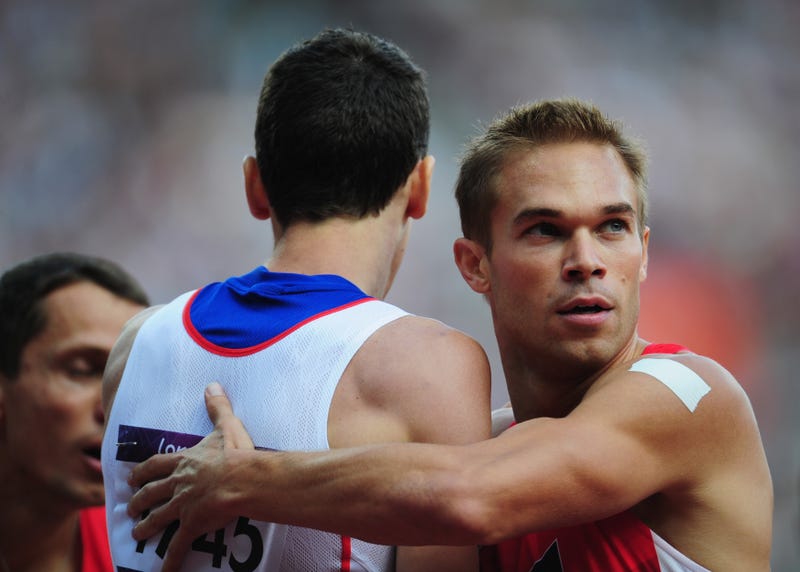 Entrepreneur and current American 800-meter record-holder Nick Symmonds is auctioning off some ad space on his right shoulder on eBay. The space is available for the remainder of the 2016 outdoor season, including through the Olympics, should he qualify.
I had just dragged ass into the JW Marriott in downtown Los Angeles—race headquarters for the Olympic Marathon Trials—and got in the elevator with Des Linden. She is one of, if not the, favorites in today's race to determine the Rio team. Linden came up to my shoulder, the size of many 10-year-olds, but thinner, and…
It's not the thought that counts; it's the thought plus some small-denomination greenbacks. Boulder-based Roll Recovery (they make those rolling muscle massagers) really dig runners, and running. On February 5, the small company announced they would reimburse all Olympic Marathon Trials qualifiers the $30 entry fee…
The real problem in track and field might not be the endemic corruption, but defeatism, the feeling that everybody's in on it—administrators, coaches, athletes, watchdogs. The feeling that the problem is just too big to solve. There's a nagging sense that telling the Russian federation it's not okay to dope, and…
It has come to track and field athletes' attention that during all those gutting workouts, dark-thirty in the morning, when the rent was due and cupboards bare, and it seemed like no one had their back—they were right. No one had their back. While they were pounding out repeat 1000s, the organizations in charge of the…
Brit Sebastian Coe, better known to friends and family as Lord Coe, was voted in as the president of the International Association of Athletics Federations over the only other contender, Russian Sergey Bubka. For the past eight years, Coe has been an IAAF vice-president, and also takes credit for putting on the 2012…
On Wednesday, website LetsRun.com published a University of Oregon Police Department report of an incident on June 25 in a field just west of Hayward Field. It was around 7 p.m., toward the end of the first day of the USA Track and Field national championships, and coach Danny Mackey was sitting with one on his…
USA Track & Field made a TV commercial that aired recently on NBC with enough moving parts to anger or confuse nearly everyone. Which is good for buzz, so it was successful on that front.
Doug Logan, the former Chief Executive Officer of USA Track & Field, has responded to his former employer's massive new deal with Nike, calling it a "lack of judgment of its current leadership."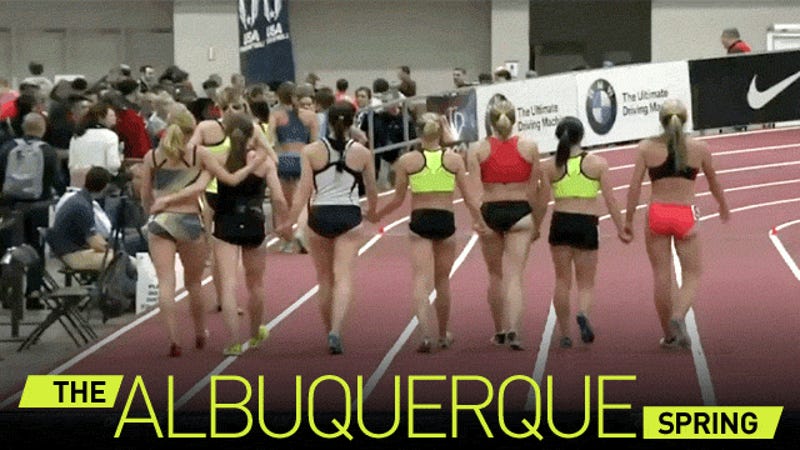 The scene was unprecedented: seven runners walking off the track hand in hand, in quiet protest against their own governing body. The women had just run the 1,500-meter race at the U.S. indoor national championships on Feb. 23 in Albuquerque. The day before, the winner of the 3,000-meter race, Gabe Grunewald, had been…