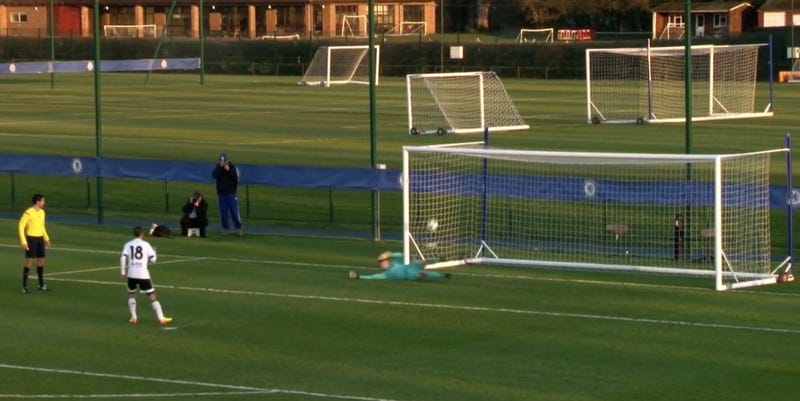 Valencia and Chelsea met today in the UEFA Youth League, which is basically the Kiddie Champions League. The Round of 16 match came down to penalties, and Chelsea were declared winners after scoring all five of their spot kicks. Problem is, Valencia never actually missed any of their penalties, either.
Here we are. The La Liga season has just started up, and now we get to watch the league with the world's three best players, its two best teams, and the saddest hodgepodge of patsies since Enter the Dragon. In spite of these financial realities, Spain managed to produce Europe's wildest title race last season, as…
Valencia came into the second leg of their Copa del Rey tie with Llagostera carrying a 2-0 aggregate advantage and leading many observers to assume Los Murciélagos would take it easy and coast into the second round with a match draw. That wasn't to be, though, as Valencia put three into the net today—the first this…
This video comes from yesterday's UEFA Champions League match between Chelsea and Valencia. Specifically, it's in the 87th minute after Valencia's Roberto Soldado scored on a penalty kick after Chelsea's Salomon Kalou went "up with his arm to dink it away from a Valencia head. What idiocy. What needless idiocy."