The most talented, and frightening, man in show business.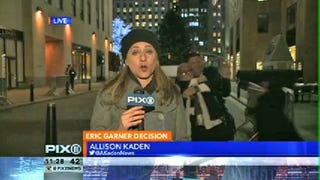 Your worst videobomb of the day (and week, and probably year, and maybe ever) are these shitheads who decided it would be funny to pretend to be Daniel Pantaleo killing Eric Garner behind WPIX's Allison Kaden, who was reporting on today's decision.
Remember the Truffle Shuffle? Of course you do. Here's a bystander on KTLA in Los Angeles trying to do it behind reporter Doug Kolk, who was in Hollywood tonight covering the premiere of a film about Cesar Chavez.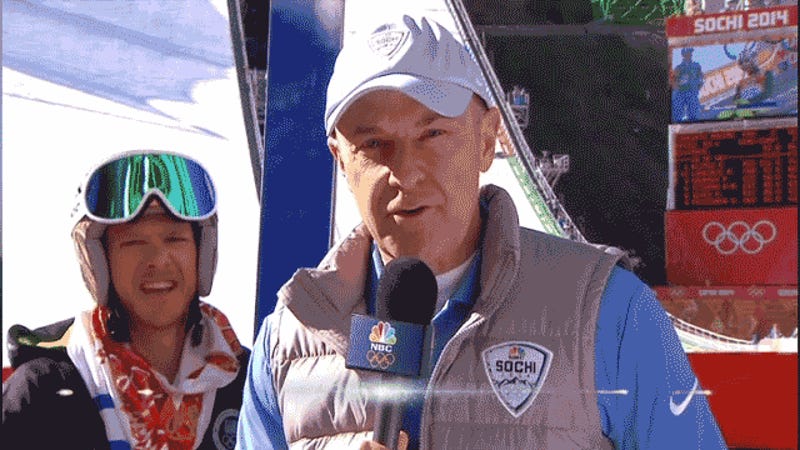 NBC reporter Randy Moss was reporting on Nordic combine skier Todd Lodwick's injuries when—hey, there he is! Todd Lodwick really gives you that insider perspective on only the most up-to-date Todd Lodwick news. You can watch the entire report here.