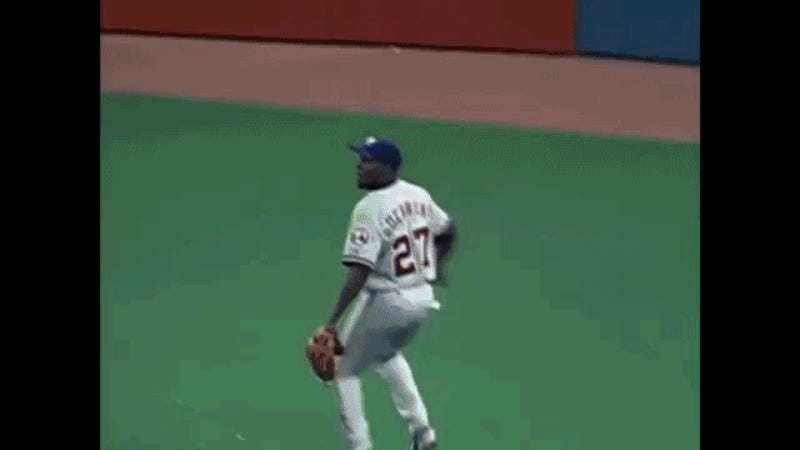 The following is excerpted from Jonah Keri's Up, Up, & Away: The Kid, The Hawk, Rock, Vladi, Pedro, Le Grand Orange, Youppi!, The Crazy Business of Baseball, and the Ill-fated but Unforgettable Montreal Expos, a wonderful and definitive account of Montreal's much-lamented baseball team. The book will be released in…
Details are still sketchy, but according to reports out of the Dominican Republic, police in Santo Domingo have issued an all-points bulletin to be on the lookout for former MLB outfielder Vladimir Guerrero. It seems Guerrero is accused of starting a brawl at a disco. This is from the Dominican Today:
He's actually 34. Not 33, as he's listed. Vlad mistakenly revealed his real age during an interview talking about some of his injury problems. [LAT]
The best description of last night's Home Run Derby — won by Vladimir Guerrero, shown here with a friend who's a tad too excited about the whole business — was in the comments this morning: "Why does an event that has 8 participants require 9 people to cover it?" This made a certain mad sense to us.