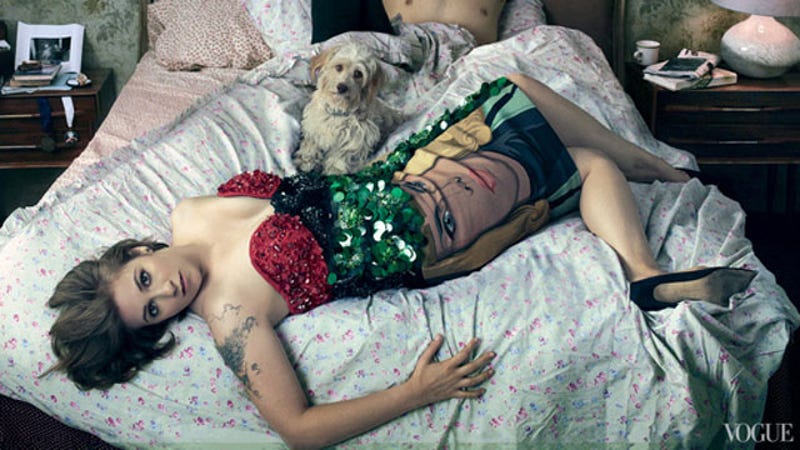 Vogue just released its February issue starring none other than Lena Dunham. The images are, all in all, quite nice. She's well-styled and looks fantastic. As if Vogue would have it any other way.
How does the nation's leading women's fashion magazine justify a profile of a homeschooled evangelical second-string football player? You Vogue him up, that's how. You make Tim Tebow into a style icon (when he's not) and a social butterfly who's eating up the New York party scene (when he's not). You get the…
Moylan tweeted a photo of his fiancée in the dress she planned on wearing to the ESPYs. Then he, uh, tweeted a photo of himself ("Thanks for the feedback! I was gonna wear this!! What do u think?") in a dress that showed more tattoos and cleavage than did his fiancée's.
Why should Rachel Alexandra race the boys when she can fulfill a filly's fantasy and appear in Vogue, at the behest of Anna Wintour? "She was there at the Preakness and was inspired, like so many other women were," a spokeswoman said. [The Rail]