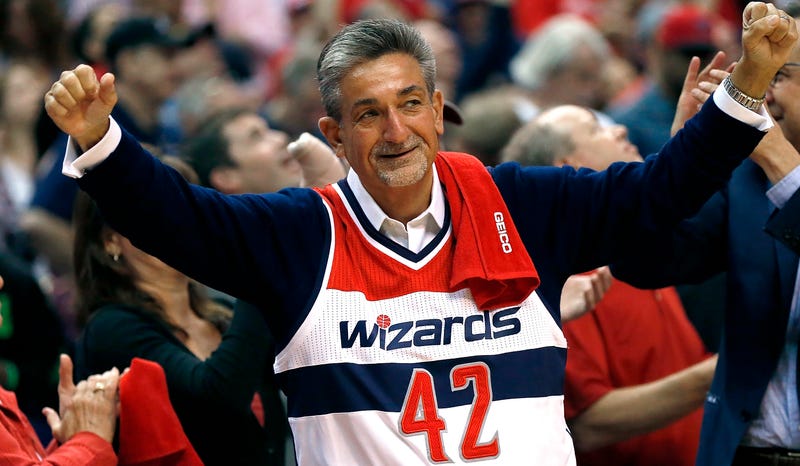 On February 18, construction crews began knocking down sections of St. Elizabeth's, the Washington, D.C. psychiatric hospital famous for having housed, among others, John Hinckley, Josh Gibson. and the Shotgun Stalker. Mayor Muriel Bowser got in an excavator to kick off the demolition of Buildings #124 and #119 on the…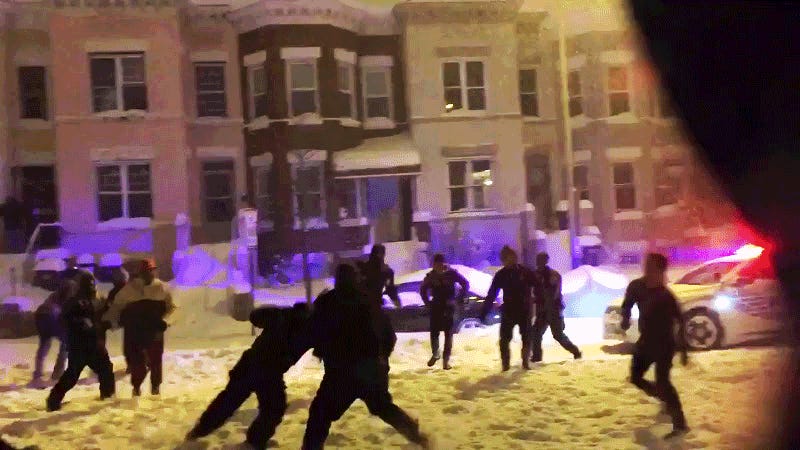 Much like that Gainesville cop who dunked on those kids earlier this week, these Washington D.C. cops took a little time off from policing last night as the blizzard was roaring into D.C. to play some sports. This may or may not be an attempt to ride the wave of goodwill that the Gainesville cop set off, but that…
The snow in Washington D.C. is expected to start falling around noon. A blizzard warning formally goes into effect at 3 p.m. The region could get two feet or more. The storm "has life and death implications," Mayor Muriel Bowser said. "People should hunker down, shelter in place and stay off the roads." The Capitals…
Washington City Paper tells the interesting tale of Illinois-native and Bay Area-living Andre Iguodala's sizeable ownership stake in a troubled Washington, D.C. strip club, an investment he no longer wants any part of. [Washington City Paper]
Washington D.C. Mayor Muriel Bowser has been on record stating that she believes the Washington Redskins should change their name. Lately, however, she's gone back to saying "Redskins" while talking about the team in public, and it might be because she's trying to curry favor with team owner Dan Snyder.
College basketball fans under 40 probably don't know the name, but for a single season Michael Graham was the fiercest college basketball player around, ripping down rebounds in traffic as well as regularly getting into tussles with opponents. The season was 1983-84, and Graham was the most hated man in college…
Here's some horrible footage from Washington, D.C. station WJLA. The ABC affiliate was covering a toy giveaway in the southeast side of the city when somebody shot Santa Claus in the back.
There are two, seemingly unrelated real estate issues in and around our nation's capital. The FBI is seeking to move out of its dilapidated, Brutalist ugly headquarters in downtown Washington, and officials from DC, Maryland, and Virginia are all trying to lure the bureau to their districts. Meanwhile, DC would love…