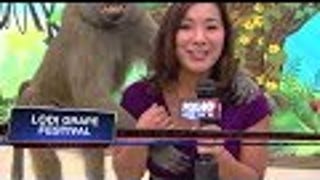 We spent a few months this year tracking local news blunders until the sheer volume of them forced us to abandon the project. Thankfully, a YouTube user has been collecting awkward events and put together this wonderful montage of the year's stupidest moments in TV news.
June was relatively quiet for local TV news apologies, at least compared with the previous disastrous month. Still, there's plenty of war-related doozies as well as the usual collection of misidentified criminals, innocent businesses targeted as dangerous or fake, and pit bull panic.
We Regret The Error is our monthly look at local news mistakes and the subsequent boilerplate apologies. Spy a blunder on your local news? Let us know.