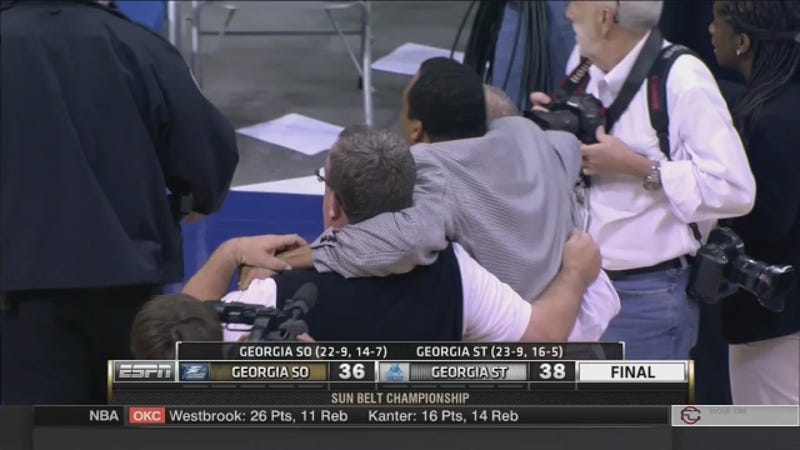 Georgia State qualified for the NCAA tournament for the first time since 2001 by beating Georgia Southern in the Sun Belt Conference championship game. Unfortunately, when they take the floor for their first round game next Thursday or Friday, it will be with a severely hobbled coach. You can't really see it in the…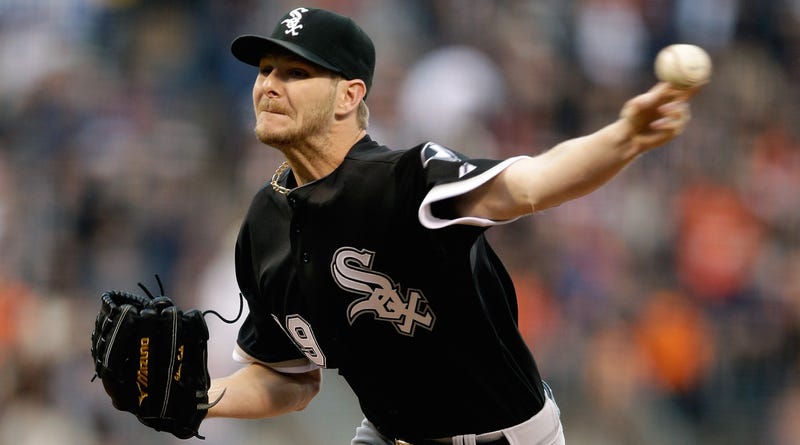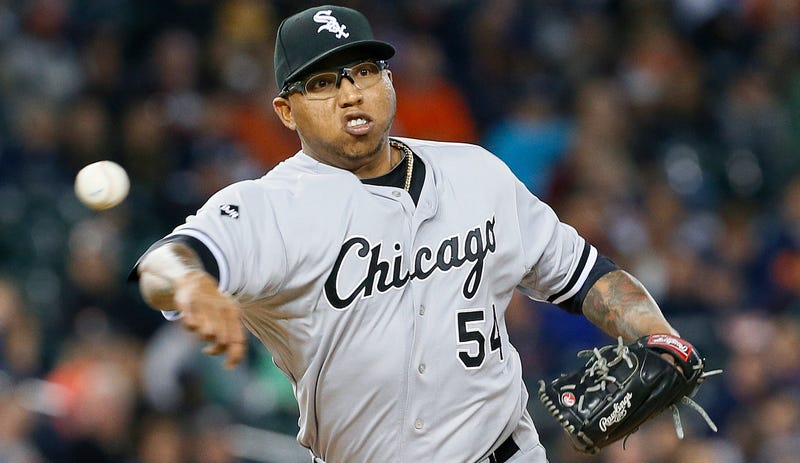 The greatest spring training tradition—baseball players injuring themselves in weird-ass ways—has arrived early this year. First Michael Saunders stepped on a sprinkler head and tore the meniscus in his knee, and now Tampa Bay Rays reliever Ronald Belisario has fractured his (non-throwing) shoulder while getting out…
Thanks to Jake Peavy, we don't have to worry about this spring coming and going without anyone fulfilling one of baseball's greatest traditions: players hurting themselves in really stupid ways during spring training.
The Lions could be without wide receiver Nate Burleson for the rest of the season because of a vehicle crash that happened at 2:25 a.m. today. According to police, alcohol was not a factor. But falling pizza was.
It's still only August, but as freak football injuries go, it's going to be tough to top this one from this morning at Grand Valley State, a Division II school in Allendale, Mich.:
Claude Giroux had to have sudden surgery on his right index finger yesterday in Ottawa. The GM of the Flyers said it's going to take him five to six weeks to recover, though Giroux told the Philadelphia Daily News he should be good to go much sooner. So what happened?
Cowboys safety Barry Church missed the last 13 games of 2012 because of a torn Achilles. He's good to go for this season, though he did have to miss practice on Monday because of a piece of candy he ate a few weeks ago.
Not really sure what else there is to say that hasn't already been said. This is weird, an injury—technically—and it is baseball-related. Oh, and it happened in 2013. While Gio's injury is not all that serious—he was able to make his first start of the spring today and pitched relatively well—no weird injury is too…
Armanti Edwards, who is 32-5 as App State's starting quarterback, ran over his own foot while mowing the lawn. He'll be out 2-4 weeks. That's why you should only let racist National League baseball fans do your yard work. [TheState]