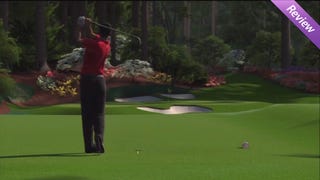 My first visit to Augusta National broke the club's dress code with almost criminal negligence: I was wearing basketball shorts, a T-shirt, and was unshaven to boot. Sure, I was on my couch, but I told myself I was stepping… [Kotaku]
Just because there are no officially licensed Nintendo Cii-Section or Wii Prostate games ... doesn't mean you can't try on your own. After all, there's not much on TV tonight.
Here's a guy we respect: A man who decided to use the Nintendo Wii as his workout routine and ended up losing nine pounds. For years, we had been trying the video game diet with no positive effects. We suppose the "getting up off the couch" principle was what was always holding us back.