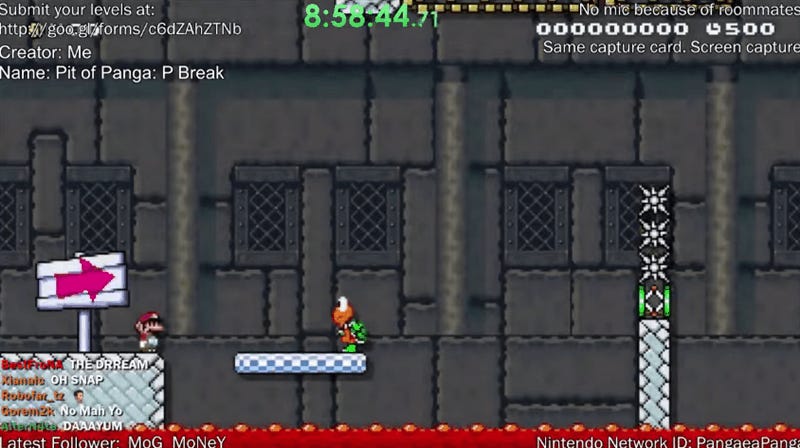 Right now, there's a course titled "Pit of Panga: P-Break" floating around in Super Mario Maker. Thousands of people have tried this level. Not a single person has beaten it yet. The creator is calling it the "hardest Super Mario Maker level ever made," and when you see how grueling it is, you'll understand why.
Ever since Super Smash Bros. came out for the Wii U, players have been playing around with the game's new stage builder. While many fans have focused on recreating their favorite stages from past games, one idea has stood out because of its novelty: turning Smash into a particularly silly version of...basketball?
To a video gamer, the pairing was so natural that I didn't recognize how unusual it really was. On Oct. 12, ESPN broke up its top two announcing teams to put Brad Nessler and Kirk Herbstreit in the booth for the network's Texas A&M-Ole Miss nightcap. The two have, virtually anyway, worked millions of games together in…
If it wasn't obvious at its launch in November, then this past week should have made it clear: The Wii U is functionally irrelevant to sports video games, and there is no reason for any sports fan to buy the console. The only question now is how much that will really matter to the fate of the machine.