Mallory Pugh, the blazingly fast and wildly skilled winger who played with the U.S. women's team in the 2016 Olympics, is leaving UCLA to turn pro, according to a statement released by the school. The 18-year-old enrolled at UCLA in January and would have begun her freshman season in the fall. Instead, she decided to…
After more than a year of often-contentious contract negotiations, dueling lawsuits, and a widening rift over equal pay, the U.S. women's national team and U.S. Soccer have reached a new five-year collective bargaining agreement that will increase player salaries, guarantee better travel and working conditions, and…
A week ago, the participation of the U.S. women's hockey team in the IIHF World Championship was uncertain, as they were struggling through contract negotiations with USA Hockey in hopes of ensuring equitable pay and treatment. But two days before the tournament started, the sides reached an agreement. Now, after…
A very public weeks-long contract standoff between the U.S. women's national hockey team and USA hockey was resolved tonight, two days before the IIHF World Championships is scheduled to begin in Plymouth, Mich. The women's team, which said in mid-March it would boycott the World Championships if USA Hockey didn't…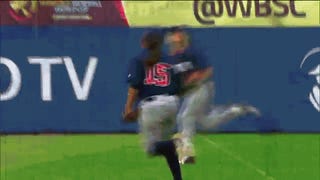 There was an awful lot of college football this weekend. Plus all those Labor Day parties. And the pennant races are just starting to heat up. Those are all perfectly good reasons for why you completely missed the first weekend of the Women's Baseball World Cup (and I'm pretty sure you did—only a few thousand people…
Thirteen years ago, Bethany Hamilton's left arm was bitten off by a tiger shark while she was surfing on Kauai. Despite losing 60 percent of her blood, she survived, returned to surfing three weeks later, became the subject of a number of movies and books over the years, and appeared on a ton of TV shows like The…
South African sports scientist Ross Tucker and transgender medical physicist Joanna Harper have written a fascinating piece on women's sports, and the current lack of any limits on testosterone levels in female track and field athletes. This issue is likely to be one of the most controversial and important discussions…
The College Softball World Series is coming up in two weeks, and thanks to a new NCAA initiative, it'll be a lot less fun than last year. Regional tournaments open this weekend, and the NCAA has decided that they will crack down and enforce an arcane rule against props in the dugout starting with this first round of…
On Monday, Sports Illustrated writer Andy Benoit sent a dumb tweet in which he expressed his disdain for all women's sports, including the Women's World Cup. This did not go unnoticed by Seth Meyers and Amy Poehler, who dusted off their great old SNL bit on last night's episode of Late Night and went in on Benoit.
Chicago's SouthTown Star has the story of Bryan Craig, once the coach of Rich Central High School's varsity basketball team, now unemployed. Craig resigned after the board at the high school where he worked found out that he wrote and self-published a book called It's Her Fault (!), which featured chapters on…
Serena Williams won her second round match against Simona Halep 3-6, 6-2, 6-1 yesterday. Afterward, the 19-year-old Halep spoke about her breasts, namely the decision to have them reduced.