If you've settled into an exercise routine that works for you the next thing you may struggle with is making yourself at home in the gym. We're talking about making sure you exercise properly, make progress, and don't hurt yourself. Luckily, there are plenty of places to turn for good advice. Let's look at some of…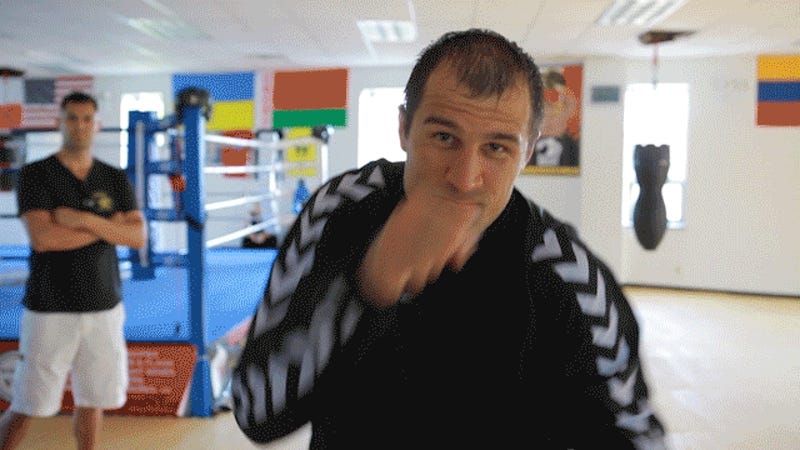 Sergey Kovalev, the WBO light heavyweight champion of the world, flew into New York last Friday from his training camp in Florida and took a car directly to the Russian part of Sheepshead Bay, Brooklyn. He was heading to the Underground Boxing gym, which is on the third floor of a building just next to the Q train…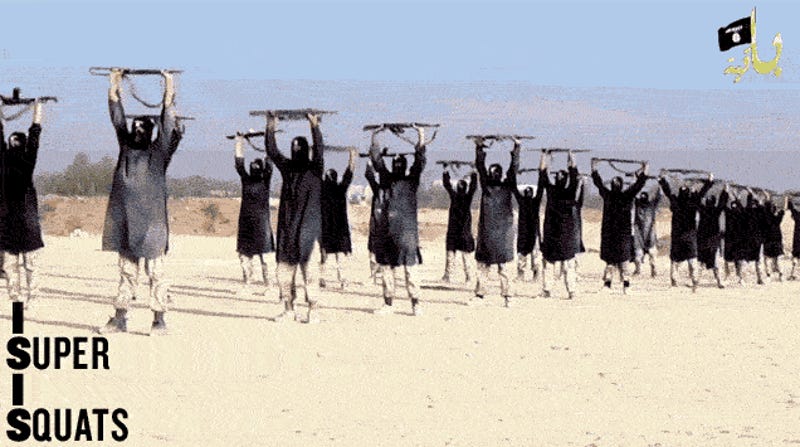 The Islamic State of Iraq and Syria (ISIS) is not just a bloody Islamist terror group currently massacring the Iraqi army; it's also the producer of a workout video. But is this the quality workout video that Middle Eastern radicals deserve?
Well well well, the secret is out. U.S. President Barack Obama's secret workout is finally declassified and caught on tape for all the world to see. Mister President, you got some problems.
TORONTO—"Dear Toronto Pro Supershow Delegate," read a slip of paper handed to everyone checking in at Toronto's Intercontinental Hotel on Friday. "For your convenience we have 'Special Towels' through our Housekeeping Department. We recommend that these special towels/ linens be used in conjunction with any treatments…
At my gym, OK, there's only one really good place to do pullups. If someone is occupying the pullup area, that means nobody else is doing pullups at that particular time. That means that, if you are the person in the pullup area, you have a responsibility. A responsibility to do pullups. A responsibility to not just…
Men's Health, a magazine for men who are healthy and dumb, will tell you that there are 10 supplements that you, the fitness-seeking man, "actually need." Oh really? You can't go to the gym without "Coenzyme Q10?" You can't work out unless you're shoveling glucosamine powder down your gullet? It takes selenium tablets…
Every New Year, millions of people resolve to "get in shape." And, a few weeks into January—right about now—millions of people tire of their dreary new traditional exercise programs, and re-resolve to get in shape creatively. "I'll walk every night," they say. "I'll work in the garden, and take the stairs, and live an…
Jacksonville DE Austen Lane tweeted out his Monday "workout schedule," and it's fucking gold. (Zones to be blasted today: abs, upper body, more abs, and arms.) But there's plenty of time for Instagram photos of abs, inspirational quotes, and tweeting about eating—which means Lane is already at an All-Pro level as an…
It seems impossible now, but student-athletes were once students before they were athletes. And one of the coaching staff's main problems was to make sure their players stayed active over the summer. Training camp was only two weeks long, not nearly long enough to whip them into shape if they weren't already fit.