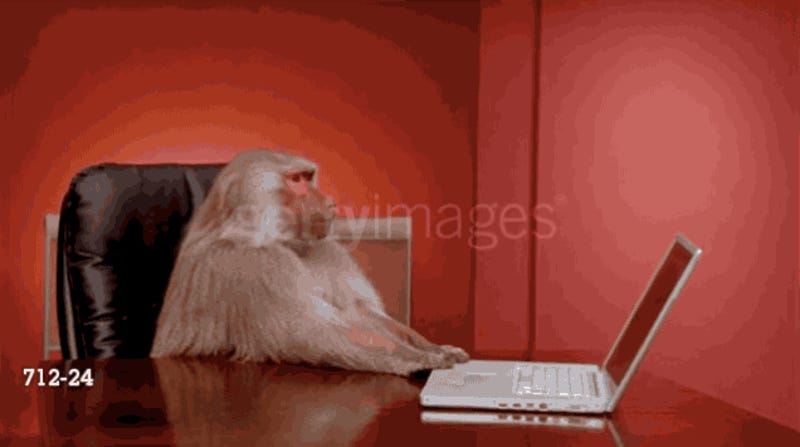 A solid meme for a Friday afternoon: Stock footage of baboons doing human things, paired with silly one-liner captions. They talk on the phone, they throw their computers, they gaze dewy-eyed into the distance and softly smack their lips in resignation. I love these goddamn baboons, and I can't wait to share them with…
Dogecar driver Josh Wise won the fan vote to make it into the NASCAR Sprint All-Star race tonight, edging out such luminaries as Danica Patrick. Patrick, for her part, blamed shadowy "outside sources that are in control" for the loss. The race tonight should be fun.
Last week, the community behind the silly/hilarious/very real cryptocurrency Dogecoin noticed that NASCAR racer Josh Wise was without a sponsor. They needed to raise $55,000 in dogecoins, and Josh would have a ticket to ride. In less than a week, they've done it. You're about to see a Doge race around 'Dega.
Happy Friday morning, everyone! You know what? We suspect this young lady might like dick! In fact, you get the idea she is really jizz-er, jazzed about shlongs! And proud of that fact. Cocky, even. Let your slut flag fly, girl! [Jezebel]