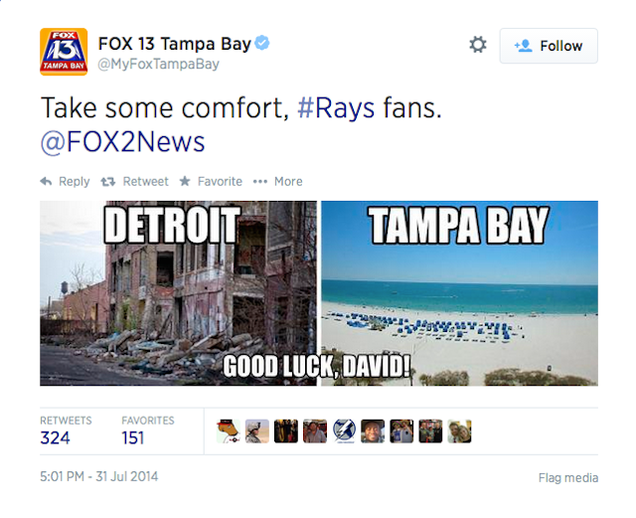 In response to the Rays shipping David Price to the Tigers, Tampa Bay's FOX 13 made a joke at Detroit's expense. The joke is that Detroit is bad, you see. Do you get the joke?
They eventually took down the tweet and said sorry to #Detroit with an Anchorman meme, which is the apology equivalent of spitting in someone's face.
We apologize, #Detroit. We wish David the best of luck no matter where he is! pic.twitter.com/ykhopLHTwX

— FOX 13 Tampa Bay (@MyFoxTampaBay) July 31, 2014
Detroit's FOX 2 hit them with the comeback, though.
.@MyFoxTampaBay pic.twitter.com/XpPPHCjBAN

— FOX 2 News | WJBK (@FOX2News) July 31, 2014
Good retort, FOX 2. Also, FOX 13 apparently forgot which state it covers.