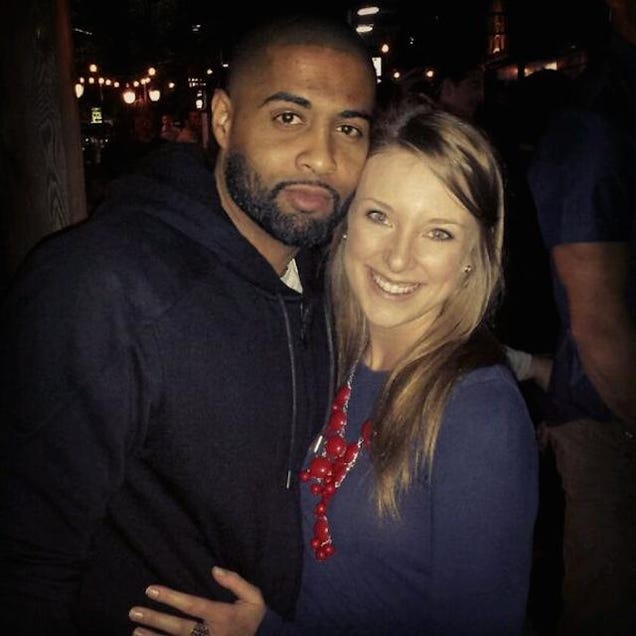 Some dude is apparently pretending to be Arian Foster, or at least didn't correct this woman when she posed for a photo with him.
The actual Arian Foster pointed it out later, seeing the photo because the poor Texans fan tagged him in her tweet.
Lol I appreciate the love but that's not me. RT @j__baz: Ran into @ArianFoster at Pub Fiction last night! ... pic.twitter.com/FoViIxzCmF

— Arian Foster (@ArianFoster) April 6, 2014
The facial hair's similar, but that's about it. "Dwight Howard" is still the best case of horribly mistaken identity.