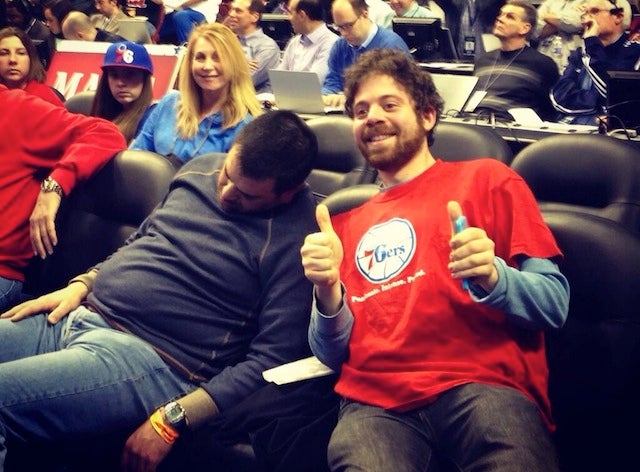 How bad are the 76ers? This guy was sitting courtside and decided that he'd be better off taking a nap than watching his team give up 130 points to the Milwaukee Bucks.
Here's another angle. This dude is out cold:
Sixers/Bucks — better than NyQuil?? #Sixerstalk pic.twitter.com/me0NLXP8a0

— Josh L (@joshpmbl) February 25, 2014
Thanks to @joshpmbl for snapping the photos.