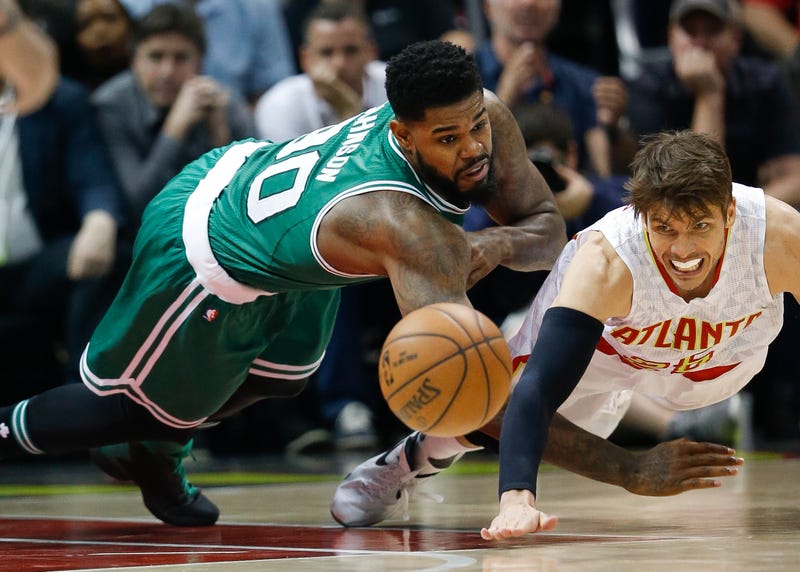 A depressing realization dawned on me as I struggled to stay awake through last night's Game 5s in Atlanta and Toronto: These teams are shitty. Make a squad of the 10 best players from these four teams—the Hawks, Celtics, Pacers, and Raptors—and any of the West's top three teams would put it down in five. This sucks. I switched over to baseball.
How horrifying is the East's playoff field? The friggin' Miami Heat—whose top seven players, on average, are 92.7 years old; whose offense in the past two games of their series against the Hornets has consisted entirely of the hope that Luol Deng will shoot threes as well as Steph Curry—qualify as the fun wild-card of the group. At least you can kinda-sorta imagine the Heat pushing the Cavs, or in any case infuriating them with revolting Old-Man Game. The rest of these bozo-ass teams belong in the toilet.
Listen. We all know how the East side of the bracket will end. No, DeMarre Carroll and Bismack Biyombo will not combine to stifle LeBron James and deliver the dim, low-wattage Raptors to the promised land. No, the dour, bankrupt Hawks will not share and care their way to a 'ship. The Cavs will be in the Finals. The best thing the East can do is not injure them too badly along their way.