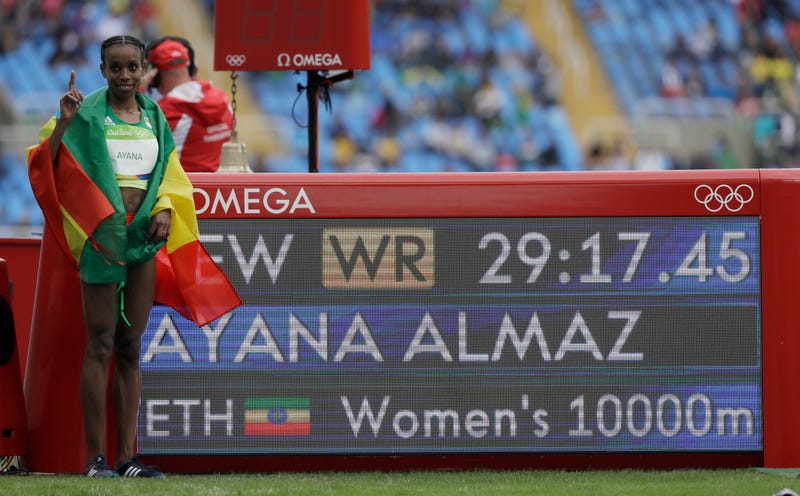 The Olympic 10,000 meters was eyeballs out, hands down the fastest, deepest women's 25-lap race I have ever seen. But instead of cheers, before the race was even over, half of the commentariat lit up with shouts of "Dirty!"
Welcome to track—and sports—in 2016. Bombarded with an entire country doping as a matter of government-run course, an anti-doping agency that in some cases facilitates doping, a famous coach caught with a large stash of EPO at a training camp full of world-class runners, and corrupt leadership at the IOC and IAAF, track fans' eyes are wide open.
Of course, suspicion is not new—we've already cut our teeth on such meaty stuff as the 1980's Eastern Bloc machine, Ma's Army, Ben Johnson, Marion Jones. The scale, the worldwide scope (in the early 2000s, it was still believable that Kenyans living la vida rustic—hopefuls from the villages showed up at races barefoot—would not have the funds or access to PEDs), and the stark realization that WADA and the IAAF were not interested in clean sport—that's why this feels new. That's what's different.

But while all would agree that doping is an undeniable part of elite level track and field, few would say that all top athletes are dirty. So where do you draw the line—just certain countries? Only world record breakers? First place? What about tenth?

The many hours I spent arguing with myself, trying to understand what I had just witnessed as Ethiopia's Almaz Ayana smashed the 10k world record are symptomatic of the new era of track and field. Sunday Times sportswriter David Walsh summed it up well:
This much is unequivocal: Almaz Ayana set a new 10,000-meter world record of 29:17.45, destroying the 23-year-mark of 29:31.78; seven other national 10k records were improved, including the American one, by Molly Huddle; 18 of the 37 runners in the field set lifetime bests; four of the five fastest 10,000-meter times ever were run in the race; four women dipped under the 30-minute mark, which has never before happened in the same race; there were no Russian runners in the field because of the IAAF's ban of its track and field athletes; and Molly Huddle placed sixth in a time, 30:13, that would've been good enough for gold in six of the last seven Olympics.

There are a few main arguments for believing that Ayana's eye-watering performance was tainted.
Ayana Crushed What Is Widely Believed To Be A Doped Record
When she set the 10,000-meter world record in 1993, the veracity of Wang Junxia's performance was questioned because she was among a group of Chinese women who also set the 1500-meter world record, the top six 3000-meter performances of all time, and the 5000-meter world record, all over the course of five days at the Chinese National Games.
Earlier this year a letter surfaced, allegedly written by Junxia and other Chinese runners, admitting to doping. In 2000 their infamous coach, Ma Junren, and a number of his athletes were booted from the Sydney Olympics for failing drug tests.