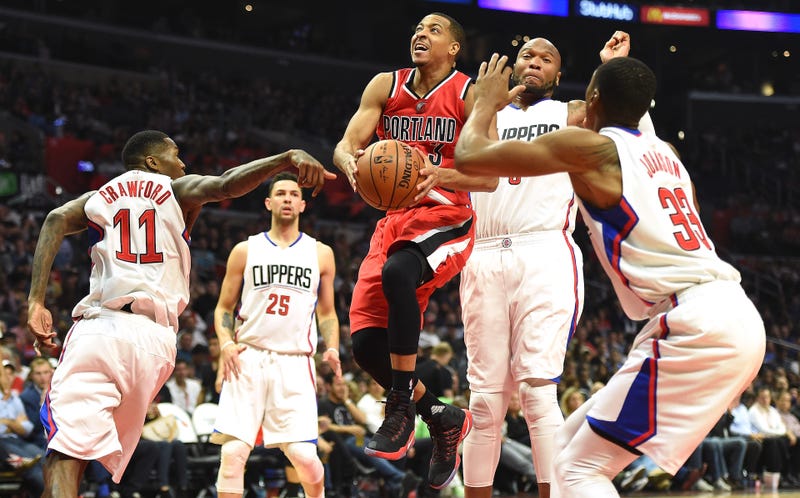 For five seasons, the Los Angeles Clippers have been the exact same team. In the regular season they win 50-something games, and in the playoffs they flame out before the Conference Finals. But things might just be different this year, because their previously worthless bench unit is dominating games.
Last night the Clippers blew out the Trail Blazers—who knocked them out of the playoffs last season—111-80, to advance to 7-1. They've only played one team that is presently below .500, and their lone loss was a two-pointer against Oklahoma City. Their margin of victory is a ludicrous +17 points, and they're only allowing 91 points per 100 possessions; the next best defense is allowing 98.

The starting lineup of Chris Paul, J.J. Redick, Some Small Forward, Blake Griffin, DeAndre Jordan has always been one of the league's best, but the Clippers' bench has mostly consisted of the high-scoring but inefficient Jamal Crawford and a bunch of D-Leaguers. We've long made fun of Doc Rivers around here for his terrible GMing and shitty bench, including this offseason, when his entire plan was to re-sign all of the players from that shitty bench.