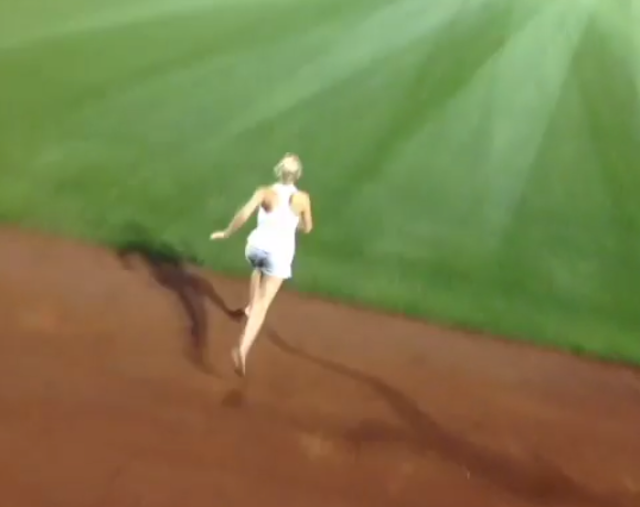 Tonight, a girl named Abby (Abbie? Abbi?) ran on the field during a College World Series game in Omaha. And she didn't even require 50,000 retweets to follow through with it!
Unfortunately, Abby/Abbi/Abbie was caught rather quickly.
This girl did it well, jumping the fence and running the field #CWS pic.twitter.com/HtrMFkJNtO

— Ruben Almaguer (@rubenalmaguer75) June 19, 2014
At least she did it for the Vine.
Previously: Is This The First Vine Made In The Act By An Idiot On The Field?
H/t to Tyler