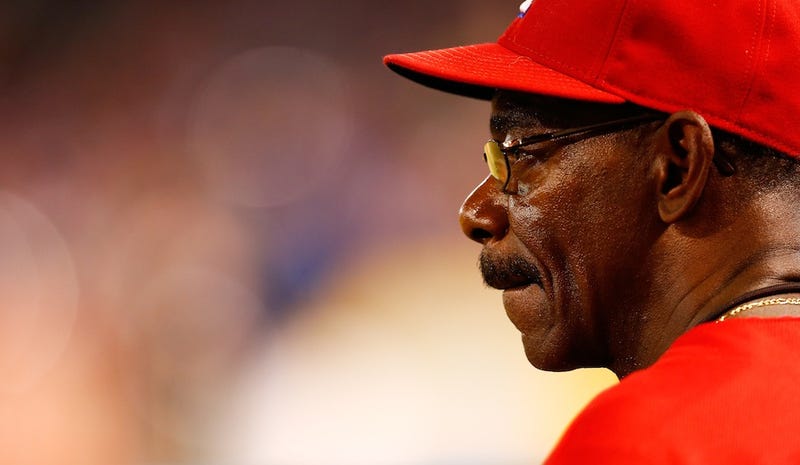 On August 31, the Rangers were sitting pretty. First in the division, a hefty wild card lead if it came to that, Texas had a 98.12 percent chance of making the playoffs. September was unkind—even with a seven-game winning streak that earned them a one-game playoff, they went 12-16 over the month, getting chased down and surpassed by Oakland, Cleveland, and now the Rays.
Game 163, or any individual game, is a crap shoot. It's hard to point to larger issues than "David Price hurled a seven-hit complete game" as a reason the Rangers bombed out last night. But there were microcosms of the team that came up shy of the postseason despite playing an unbalanced schedule in a division with three of the worst six teams in the league.
As Jonah Keri wrote, it's a given that Ron Washington will offer opponents "at least one inefficiency to start the game, and maybe a tactical mistake or three once the game starts." Take your pick from last night. Elvis Andrus was picked off in the first, Ian Kinsler in the third. In the eighth inning, two separate Rangers attempted to bunt for base hits: first Leonys Martin, who took a ball on the fingers before lining out, then Andrus, the team's best hitter in the second half, who inexplicably squared around with a runner on second and two outs. When asked why he bunted, Andrus admitted. "I don't know, actually."
These aren't all Ron Washington decisions, but they're entirely the product of Ron Washington's philosophy, which appears to be "Do What You Feel." He makes decisions by the gut rather than by the book—perhaps a necessary evil this year, as the Rangers bats went quiet and runs had to be squeezed out where they could be found. But unconventional aggressiveness and playing hunches on the lineup card tend to eventually backfire. Never forget that this is a man who was outmanaged by Tony La Russa at his worst.