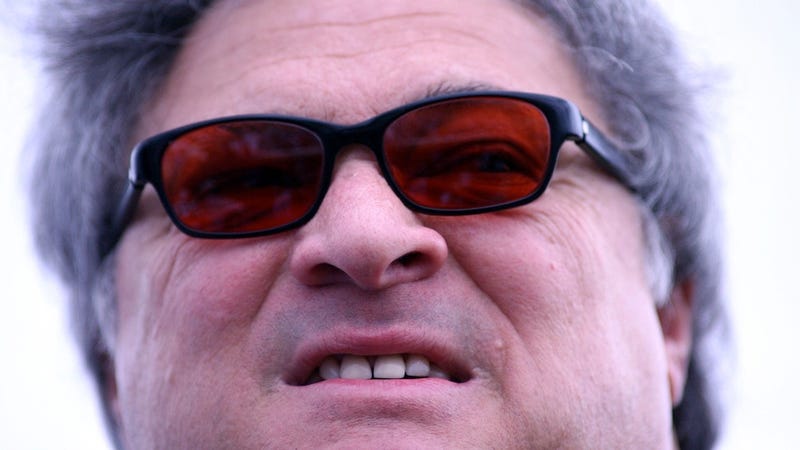 Now that the 2013 baseball season is under way, let's take a moment to commemorate the first anniversary of one of the biggest shakedowns in the history of the game—and the con artist who pulled it off: Jeffrey Loria.
One year ago, the owner of the Miami Marlins relaunched his franchise with a cast of new stars, a colorful new manager, a cable-TV reality show and—most notably—a shiny new taxpayer-funded stadium, which Loria liked to describe as an homage to Richard Meier and Joan Miro.
Where are the Marlins today? The stars are all gone, unloaded in an offseason fire sale to the Toronto Blue Jays. So, too, is the manager, Ozzie Guillen, who survived some impolitic comments but not his team's 69-win season. (Between their feeble lineup and cut-rate pitching staff, the Marlins will be lucky to win that many in 2013.) Even Showtime has moved on to bigger fish.
All that remains is Marlins Park, its undulating white surfaces, mechanized Red Grooms sculpture and tropical aquariums now mocking the residents of Miami-Dade County who paid $500 million for its construction. Think of the ballpark as a post-modernist monument to a pretentious former art dealer—and to the unending scam that is modern stadium financing.
The economics here are pretty basic. In short, the system is rigged. Sports leagues control the supply of franchises. And their finances aren't a matter of public record.
This means that owners such as Loria can threaten to move if they don't get what they want from their respective municipalities. That's precisely what Loria did in 2006: "San Antonio is a very viable market, and they're very serious," he said. "Read my lips: They're serious."
It also means that owners can mislead the public about their financial condition. Loria did that, too. He pleaded hardship for years—until Deadspin got its hands on documents revealing that he was pocketing a healthy chunk of the money distributed to the franchise by the league. The Marlins's share of pooled national revenue and luxury tax dollars—intended to go toward making the team better—were in fact going toward making its owner richer.