this is fun stuff
also check out the Russian Police choir covering Daft Punk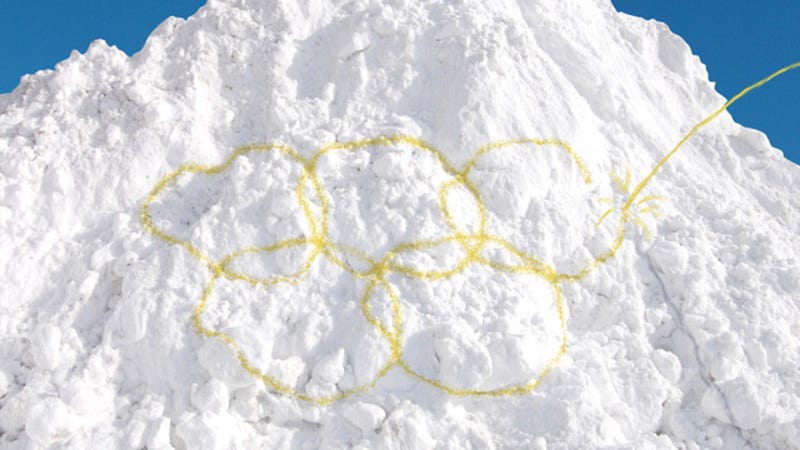 Greetings, comrade! And welcome to the 2014 Winter Olympic Games in Sochi, Russia! Thank God that Vladimir Putin has restored Russia to its rightful place as America's enemy and foil. (Russia: We Don't Even Pretend We're A Democracy Anymore!™) Russians are white and live inside a distinct national border and you can make fun of them without anyone getting mad! (Except for Russians, but FUCK THEM!) I can't tell you how freeing it is to be able to point and laugh at another nation's fifth-rate infrastructure and horrific human rights abuses without being tarnished as a hypocritical racist dick. RUSSIANS ARE LOOOOZERS.
The nice thing about these Olympics is that no one is innocent. The officials are corrupt. The host nations are corrupt. The media is hilariously corrupt, and already you can sense their narrative shaping up. This week: The Games are going to shit and I have no hot water! Next week: Hey, they're actually doing okay with these Games! The week after: Meh, let's look ahead to the next host city's issues! And then they will leave Sochi, softly complicit (as I would be) in helping to cover up precisely what Putin would like to cover up. After all, a busted toilet and a goofy picture of Putin with a baby leopard make for fine distractions from what's really going on in Russia. Sochi, so usefully isolated, allows Putin to show the world whatever kind of Russia he likes. Bet the under now for how many dashcam shots NBC shows of a baby being discarded into a tire fire outside of town.
As for the athletes... Well, they always get a free pass, don't they? Olympic athletes are always viewed as the helpless pawns in some larger-scale corrupt plot. They're just magical fairy people here to "represent their countries," which is a gigantic ball of shit. America's morale does not hinge on whether or not some guy can do a daffy off of an aerial ramp. Our athletes are in Sochi because they have trained since birth to win a gold medal, and no amount of government waste or displaced citizens will get in the way of them standing on that podium. Putin could beat a gay man to death on national television at the opening ceremonies and every athlete would stick around. There are a record 88 countries showing up to Sochi (including the frigid wastelands of the Virgin Islands, Bermuda, the Isle of Tonga, and Zimbabwe), and all of them are here because they WANT something.
As for me, the viewer, I am complicit in this boondoggle as well. I will watch these Games despite all of the inherent evil involved because... well because football is gone now and I have nothing else to do. So let's go ahead now and say terrible, horrible, repugnant things about every sport on display for the next 16 days. I can get away with it because I'm outside of Russia and safely here in the USA, so NO ONE could possibly hurt me for speaking my mind!
/NSA hoverdrone sees me typing
/Men in black SWAT suits come and haul me off to undisclosed mountain dungeon
Let's get hatin'!
Ice Dancing. Why does this sport exist? It's just pairs figure skating without the tricks. They don't have air boxing as a Summer Olympics event now, do they? Either risk life and limb to pull off a triple axel or get the fuck off the rink. Unless you're hot. If you're hot, just be sure to twirl around a lot. The French judge will award you 0.3 extra for upskirt shots.
Downhill Skiing. Downhill is one of the better Winter Olympic events because people die and because it's the grownup equivalent of pushing a toddler down a mountain with absolutely no instruction. You can see these people's femurs just barely hanging on for dear life, quivering to the precipice of snapping, and you wonder, Hey, is that femur gonna snap? Cause it looks like it's gonna snap! And half the time, it does. This event never lets you down. Also, I like to imagine the skiers all run this course, then retire to the chalet to feast on raclette and fuck on bearskin rugs. I want real life to be exactly like Hot Dog: The Movie.
---