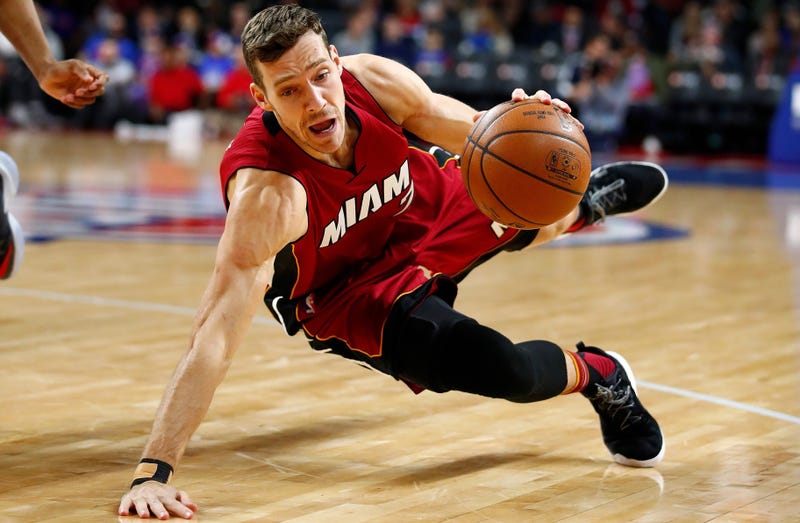 Tonight, the last night of the NBA's regular season, will settle the Eastern Conference's seventh and eighth playoff seeds, the last two unsettled spots in the postseason. The Miami Heat, currently sitting in ninth thanks to tiebreakers, can claim one of those spots, technically, but almost certainly won't. That sucks.

Here's how the board is laid out: The Heat have to win a home game against the Washington Wizards, who are locked into the fourth seed and have nothing to play for, and they need either the Indiana Pacers or the Chicago Bulls to lose at home. The first part of that should be no problem; the Wizards, unless they are very stupid (a legit possibility I don't want to think about), will be happy to let the Heat roll over a lineup of hapless randos like Daniel Ochefu and Sheldon McClellan.
In the abstract, the second part, either the Pacers or the Bulls losing on a given night, shouldn't be all that unlikely: Both of those teams are pretty butt. They lose all the time. Unfortunately for the Heat, those teams are getting tonight's games pretty much gift-wrapped. The Pacers are hosting the Atlanta Hawks, who are locked into fifth and, like the Wizards, have nothing to play for; the Bulls are hosting the atrocious Brooklyn Nets, the NBA's worst team by a mile, who actually beat the Bulls a few days ago but inexplicably have decided to give their least-terrible players tonight off to rest up in preparation for, uh, like 190 more nights off in a row.