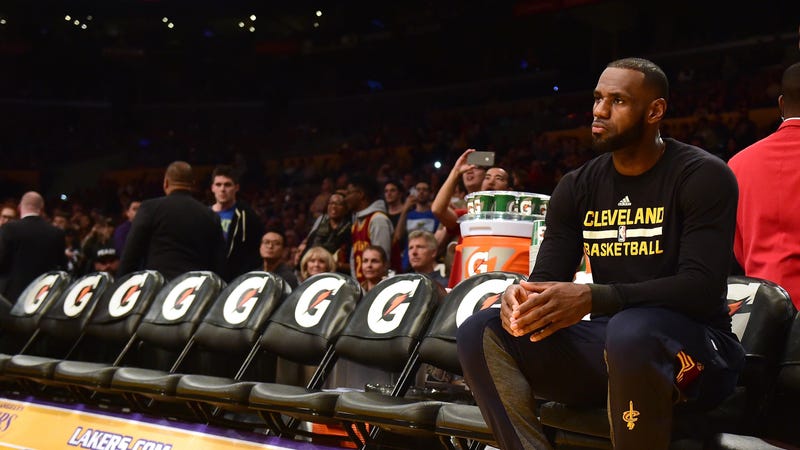 Here are some points. All of them can be, and maybe even are, valid, in the same universe, at the same time.

1. If the adage about the NBA being a star-driven league is a cliché, it's also true. The entertainment value of an NBA game for all but the hardest of die-hard fans (more on this in a second) is borne overwhelmingly by the relatively small number of star players involved, and in general the cost of a ticket tends to track pretty closely with the combined star-wattage of the two rosters. Even the very best possible NBA game won't include more than, say, five or six legitimate All-Star types out of the 24 total players who might take the court; most games will not have more than one or two. (Nets-Magic features none at all; for our purposes, it may as well be simulated.) If stars are not quite literally worth the price of admission, they're worth the bulk of it.
For this reason, even under normal circumstances purchasing a ticket, or tickets, to an NBA game generally involves assuming a bit more risk than comes along with admission to, say, an NFL game. Maybe Russell Westbrook sprains his ankle in the first minute, and like that your random midseason Heat-Thunder game loses pretty much all of its appeal as a live spectacle. Even solid fans of one team or the other might feel no desire to do more than check the box score of that game the following morning; if you already bought your ticket and traveled to the arena, well, them's the breaks.
This is to say, when you buy a ticket to an NBA game—or, hell, when you re-up your season tickets, or even just plan your evening around watching the game from home—you take your chances. Caveat emptor, and all that.
2. But also, and mostly for the same reasons, Jeff Van Gundy is right when he caterwauls about how lousy it is for a team to do what the Cavaliers did this weekend. Waiting until a few hours before tipoff to announce the elective withdrawal, for rest, of a visiting team's entire complement of star players—turning a previously hypeworthy national-broadcast game between star-studded playoff teams, one of the tentpole attractions of the regular season schedule, into the perfunctory bludgeoning of an ill-prepared junior varsity squad—erases hundreds and hundreds of dollars worth of value from what a ticket-buying customer would have purchased by then to, say, take a family of four to watch the game. (I'm certainly not going to do the math, but it surely erases value from a subscription to either of the two teams' regional sports networks, as well.)