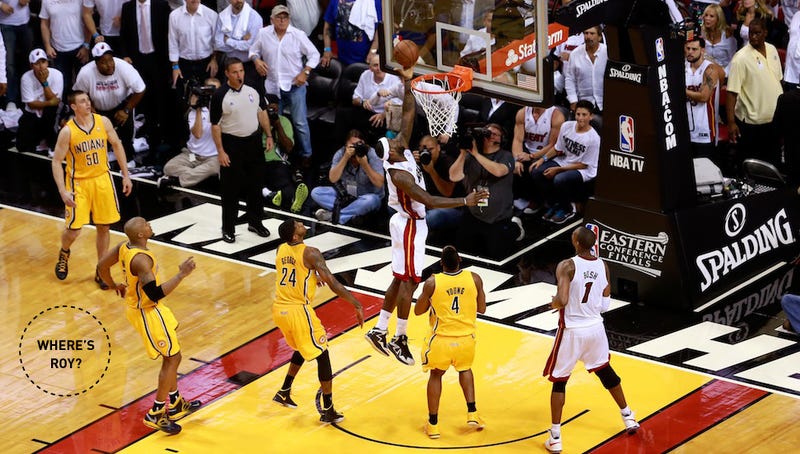 Look at that photo. That's not how iconic playoff game-winners are supposed to look. LeBron James adds a conference finals buzzer-beater to his resumé, as the Heat take a 1-0 series lead over Indiana, but it'll always come with a caveat: conference finals buzzer-beaters probably shouldn't come on uncontested layups.
At the risk of eliding the first 52-plus hard-fought minutes, Game 1 came down to three factors. A baffling personnel decision from Frank Vogel. A clever, familiar play call from Erik Spoelstra. And poor Paul George, fighting ghosts and guessing wrong.
Vogel put Roy Hibbert on the bench for the Heat's final two possessions of overtime. Roy Hibbert. The guy who did this just a few days ago. Inexcusable, indefensible, and even hypocritical—about an hour before tipoff, Vogel spoke to reporters and flatly said he doesn't believe in countering lineups. Yet there was Tyler Hansbrough, in for Hibbert, with 2.2 seconds left, Indiana up one.