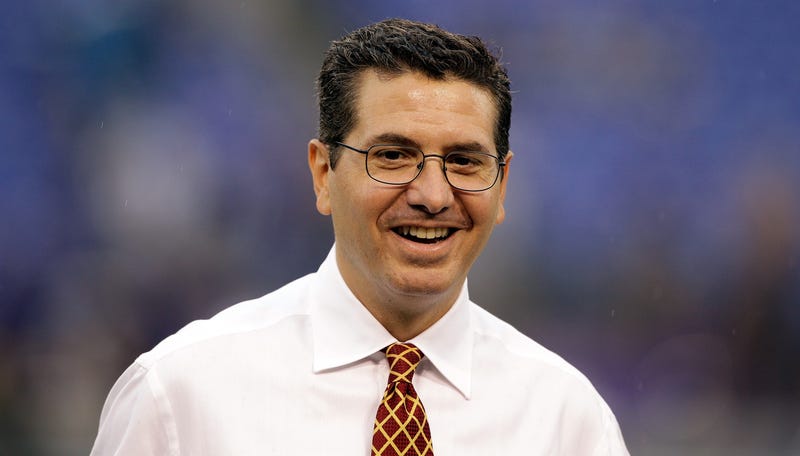 Just when you thought Dan Snyder couldn't get any more Dan Snyder. As reported by the Post, the Redskins threatened legal action against a Washington radio station over a series of parodies, until—and this is incredible—the station explained to the team that they were just jokes.
Because it went so well the last time this team sued a media outlet, the Skins were up in arms over a series of mock game broadcasts aired by WJFK, a CBS affiliate and direct rival to the Snyder-owned ESPN affiliate. They're critical of the team, the owner, and the unincorporated hellhole that is FedEx Field (listen to Monday's fake Giants-Redskins play-by-play for a taste), but they're obviously, obviously fake. Note to Snyder, and everyone really: If the guy doing a bit is a comedian, it might be comedy.
Tony Wyllie, Snyder's wholly incompetent attack/lap dog, went after WJFK, calling the routines malicious and threatening a lawsuit. Imagine the poor program director, having to sit down with a grown man and explain what a joke is.