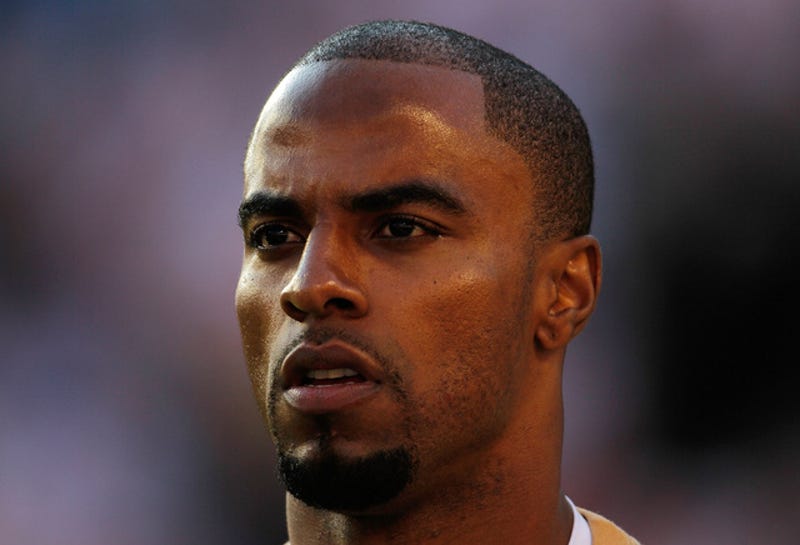 A new investigation surrounding Darren Sharper has cropped up in Miami. According to reports, Sharper is under investigation for sexual battery by Miami Beach police stemming from a report filed in January, and further, was linked to an incident in 2011 that sounds very similar to the allegations he's facing now.
Details on the open investigation in Miami Beach aren't available (Updated, see below), though it would represent the fifth state that Sharper's been accused in. The incident in 2011 involved two college women from Georgia in Miami Beach for spring break. They passed out at Sharper's condo, and woke up to either Sharper or his brother exposing himself and "behaving inappropriately." They were examined for sexual battery, but no evidence was found.
That fits the profile for the other police reports attached to Sharper, which followed a basic pattern: Sharper allegedly would party with a few women, leave with them, offer them shots containing morphine and Ambien, and sexually assault them once they were unconscious.