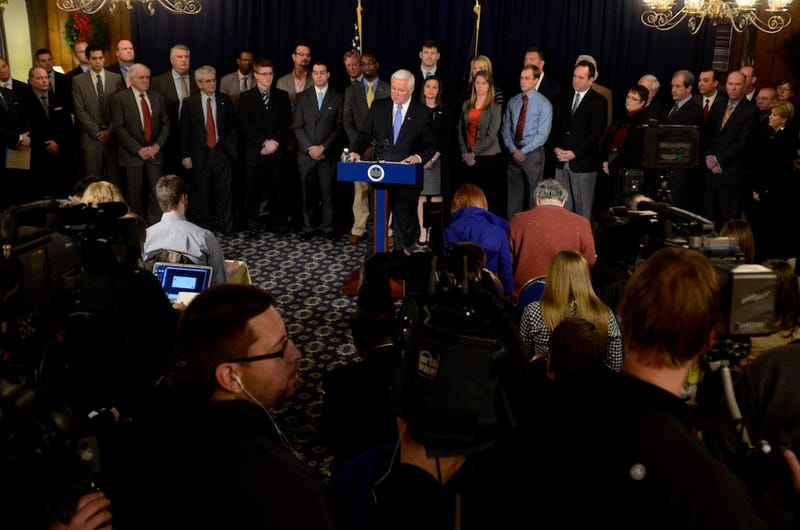 The commonwealth of Pennsylvania's antitrust lawsuit against the NCAA, filed today in federal court in the middle district of Pennsylvania, makes the ultimate "Death to the NCAA" argument. It states that the NCAA's decision to slap the Penn State football program with unprecedented sanctions was "arbitrary and capricious," and that the "punishments threaten to have a devastating, long-lasting, and irreparable effect on the commonwealth, its citizens, and the economy." But because the NCAA acted in response to an alleged coverup of the child sex crimes of Jerry Sandusky, and because this is a story that intersects with the murky world of Pennsylvania politics, it's complicated. Allow us to explain what it all means.
Why was this lawsuit filed in the first place?
Because the NCAA is full of shit. We've previously made the argument that a case like this has merit here and here. The suit cites a study that says Penn State football generated $161.5 million in business volume in 2009, and that it helped create 2,200 direct and indirect jobs and more than $5 million in tax revenue. The sanctions threaten all this, the suit argues, which is why the commonwealth is the plaintiff. The suit seeks a permanent injunction preventing the sanctions from being imposed.