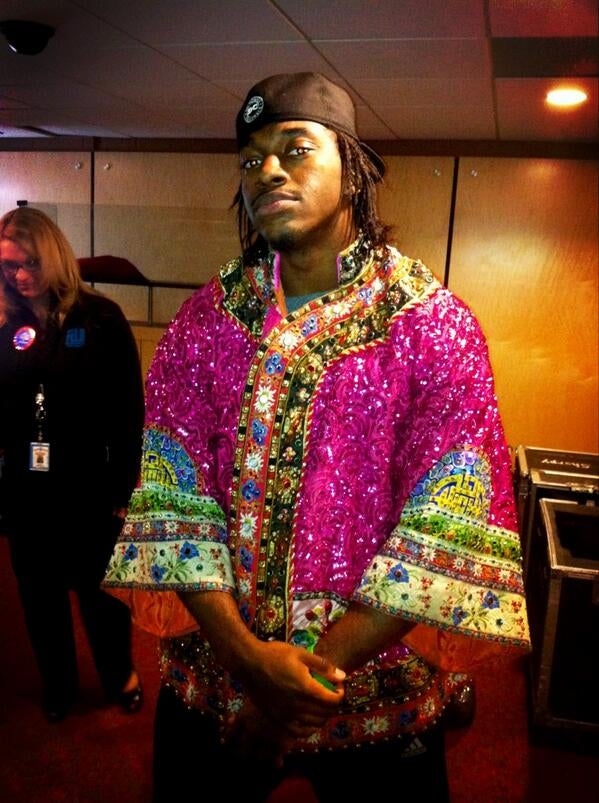 Here's what we know about this photo, tweeted by the quarterback's sister. This is a picture of Robert Griffin III. He is in a room. This concludes the post.
UPDATE:
Not to mention that these guys did awesome... #DontCallHimLittle say.ly/fyj5rni

— Robert Griffin III (@RGIII) March 25, 2013
OK. So he was at the circus.