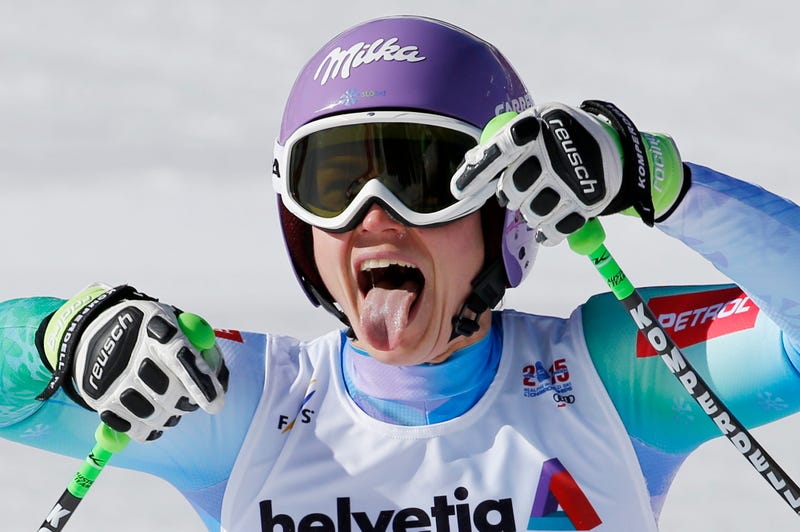 Tina Maze made history yesterday, and not just as the first world champion to double as a Slovenian pop star. At 31, she's now the oldest female skier to have won gold in a Championship event.
Maze wouldn't care for that introduction, though. As she laughingly implored reporters yesterday, "Hey, guys, I don't want to be the 'oldest!'" Instead, she wants to be the best. In every discipline. Including in the final three events at these World Championships.
That's ambition.
For those less obsessed with the strange world of ski racing, it's worth noting that most skiers specialize in just one or two events: either the speed disciplines of downhill and super-G, or the technical events of slalom and giant slalom. (The fifth discipline, the combined, pairs a downhill run with a slalom run). Then there's Maze, the only racer to not only ski five events, but to be a major medal contender in all of them: she's one of just three women in history to have won every discipline in a single season. Already this season, she's grabbed gold in slalom, G.S., and now downhill.