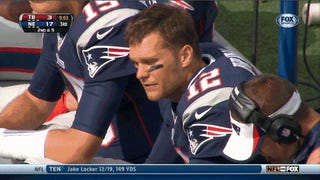 Patriots 23, Buccaneers 3: Without Danny Amendola or Rob Gronkowski, the Patriots managed to make their rookie receivers drop less. Kenbrell Thompkins had two touchdowns on three catches, and Aaron Dobson had seven catches for 52 yards. Brady threw a pick in the end zone in the third quarter, and this time, he yelled at himself.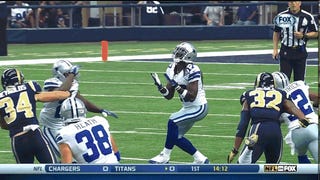 Cowboys 31, Rams 7: That punt muff was probably the only bad play by the Cowboys today, as they cruised easily against the Rams. Tony Romo threw for three touchdowns and 210 yards, but because he didn't choke or get hurt, no one cares. DeMarco Murray provided 203 yards of offense for the Cowboys, rushing for 175 yards and a touchdown on 26 attempts along with three catches for 28 yards.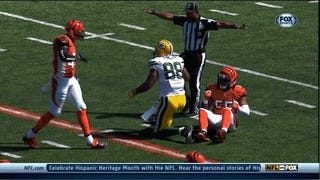 Bengals 34, Packers 30: The Packers blew it late, but they also lost Jermichael Finley to a concussion early in the game. In a currently weird AFC North, the Bengals and the Ravens are now tied for first.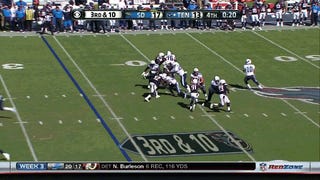 Titans 20, Chargers 17: For the second time in three weeks, the Chargers shit themselves in the final seconds of a game. Jake Locker threw a beautiful touchdown pass to Justin Hunter with 16 seconds left, and the Titans are 2-1. Did anyone factor the Titans into any sort of contention this season? The AFC South has come a long way from when it used to be Peyton and the Colts beating up on everyone else. Well, the Jaguars still haven't changed.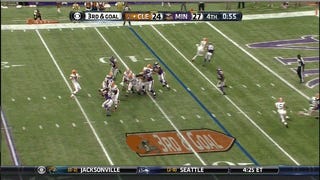 Browns 31, Vikings 27: What looked like an ugly game turned out to be pretty damn entertaining. With less than a minute left, Brian Hoyer threw a game-winning touchdown pass—his third of the day—to Jordan Cameron. Cleveland has its first win of the season. This offensive production can't hold up, right?
Saints 31, Cardinals 7: Tyrann Mathieu had a pick for Arizona, but it was all Drew Brees today. He threw for 342 yards and three touchdowns while running for another. With Sean Payton back, the Saints look totally fine.