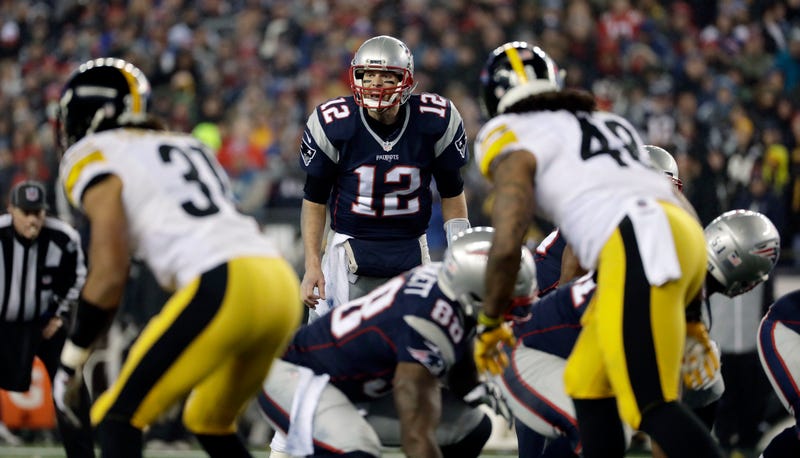 There are no alternative facts. Even dead-ender Steelers fans, the ones who kept insisting he's just some pretty boy cheating cheater, can no longer hide from this reality: The Steelers belong to Tom Brady.

For 16 years, virtually without fail, Brady has been able to humble the Steelers into submission, to grind them into dust, to transform them from a proud, swaggering franchise into a sad caricature. I say this as a card-carrying dipshit Yinzer jagoff. The Steelers have given me more joy than any sports fan deserves, so I'm not seeking sympathy, and I certainly don't expect to garner any by what I'm about to write. But whenever the Steelers are about to play Brady and the Patriots, I am consumed with a sense of dread. I feel like I might as well be rooting for the Browns.
The numbers are staggering. Brady is now 10-2 against the Steelers, including 3-0 in AFC championship games. In all games against Pittsburgh, he's completed 70 percent of his passes, with a passer rating of 115.1, and an adjusted yards per attempt of 9.40. (Ben Roethlisberger's AY/A in 10 career games against the Pats, by contrast, is 7.43.) For context, Brady set an NFL record this year with a touchdown-to-interception ratio of 28:2. His career ratio against the Steelers (29:3) is likewise in rarified air.*
And while it's a smaller sample size, his numbers are even better in the teams' three postseason matchups: 71.6 percent completions, five touchdowns to zero picks, a 118.6 rating, and a 9.95 AY/A. (In 33 career playoff games, Brady has a passer rating of only 88.7, and his AY/A is just 6.73.) The Ravens, Broncos, and Giants all have multiple playoff wins against him. But with the Steelers, it hasn't mattered whether the head coaches have been Bill Cowher or Mike Tomlin, whether the coordinators have been Tim Lewis, Dick LeBeau, or Keith Butler, whether Troy Polamalu's been in the secondary, or James Harrison's been at linebacker. It also hasn't mattered whether Brady's been throwing to Deion Branch, Randy Moss, Rob Gronkowski, or Chris fucking Hogan. The Steelers can't stop him.