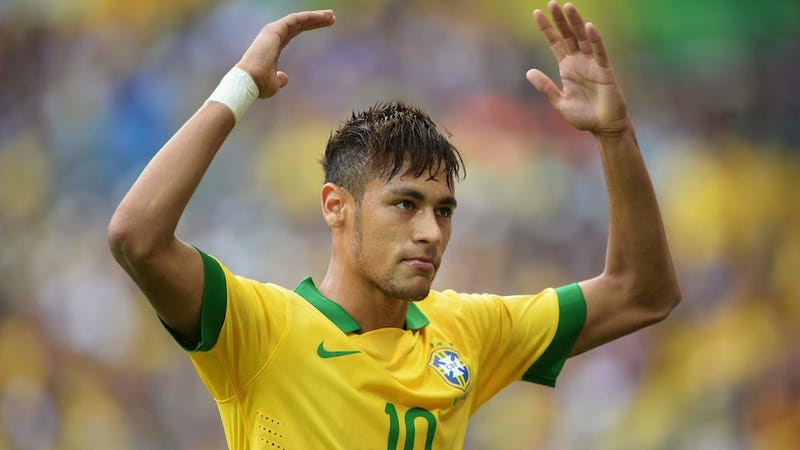 The Confederations Cup doesn't really matter. The games are scrimmages, and tomorrow's result between Brazil and Spain will have no bearing whatsoever on the World Cup. The tournament is just a dry run to make sure Brazil's stadiums and services will be able to handle next year's influx of fans. What does matter, however, are the players.
This year, one player has stood out from the rest. Brazilian prospect Neymar, just sold from his boyhood club, Santos, to Spanish giants FC Barcelona, is already a megastar and one of the world's best players in his own right. But he's attracted doubters, critics, and haters with the move to Spain. Some say, maybe fairly, that he hasn't played against much competition in Brazil. Others keen to foreshadow his European demise say he hasn't done anything for his country, or point to his boyish frame and his propensity for embellishing fouls. But so far in the Confederations Cup, he's making everyone look like fools.
Neymar has scored in three of four games, and was instrumental in both goals to send Brazil past Uruguay in the semifinal. He's third in the tournament in scoring, tied for first in assists, and perhaps most tellingly, didn't need a 10-goal romp against Tahiti in the group stage to get his tally. He's a finalist for the Confederations Cup Golden Ball, and has already proven all but the blindest of his critics wrong. Tomorrow's match against Spain, however will be his staunchest test so far.