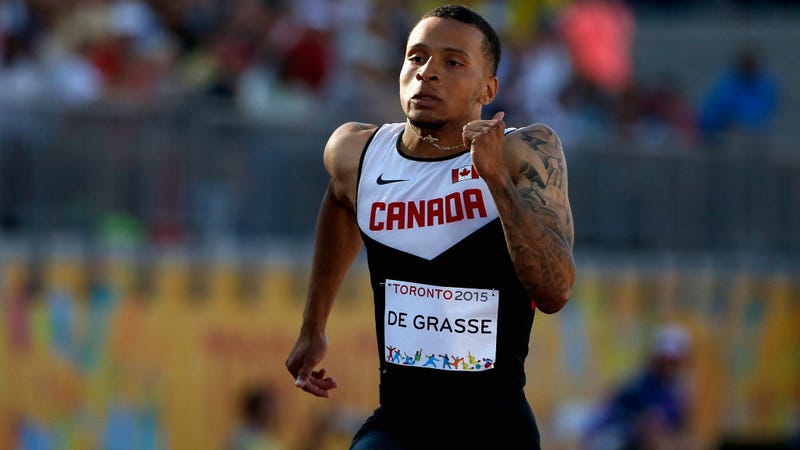 Canadian sprinter and USC student Andre De Grasse signed a pro contract with Puma recently. There are two reasons this is big screaming news in track and field: One is that the contract is for a stratospheric amount of money, compensation of the sort top NBA picks are accustomed to but track athletes imagine they're reading wrong; and two is that we know what that amount is. It's $11.25 million with up to $30 million in bonuses possible.

As Kevin Sully writes in Daily Relay, "This information shouldn't be a huge deal. The athlete, sponsor and agent all have an interest in the public hearing about the size of deal. With track and field, it still feels like a Wikileaks disclosure, as if the information was somehow discovered through backchannels and not freely offered to a journalist."
Reluctance to talk about salaries, bonuses, and appearance money is just one aspect of the bizarrely hush-hush, rumor-rich, paranoid track world, as modeled by the sport's governing organizations. The amount, length and details of any baseball or football player's contract is easily learned; not so in track. One can find that mid-distance star Jenny Simpson earned $5,000 for winning the Fifth Avenue Mile, but even other athletes in the field didn't know how much Simpson was paid to show up, nor the details of her contract with New Balance.