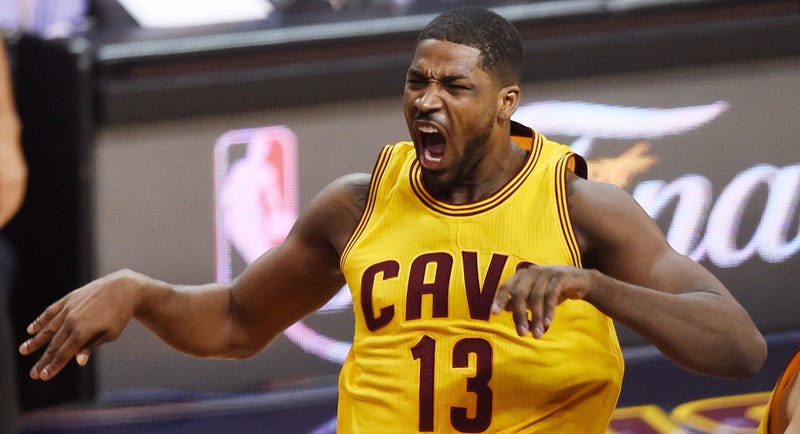 First reported by Cleveland.com's Chris Haynes and confirmed by every other basketball reporter, the Cleveland Cavaliers and power forward Tristan Thompson have agreed to a five-year, $82 million deal. This is pretty close to the five-year, $80 million deal the Cavaliers reportedly had on the table for most of the summer.
Thompson, who was a restricted free agent, held out for the maximum five-year, $94 million, and refused to sign before the Oct. 1st qualifying offer deadline. (The Cavaliers had to tender a one-year qualifying offer of $6.8 million to retain Thompson's rights as a restricted free agent, and the ability to match any offer he received. Once that Oct. 1 deadline for Thompson to accept it passed he was still a restricted free agent, but the Cavaliers were allowed to take the offer off the table.)
When the deadline passed Thompson officially became a holdout, and lost some of the leverage he held. Throughout the summer his agent Rich Paul intimated that Thompson was willing to take the qualifying offer. While the Cavaliers would've gotten him relatively cheaply for this season, next season he would've been an unrestricted free agent—under the massive new salary cap—and they likely would've had to spend much more than $80 million to re-sign him. But once he held out the Cavaliers no longer had to offer the qualifying offer, and they even reportedly pulled their five-year, $80 million offer off the table, though that clearly was just a negotiating tactic.