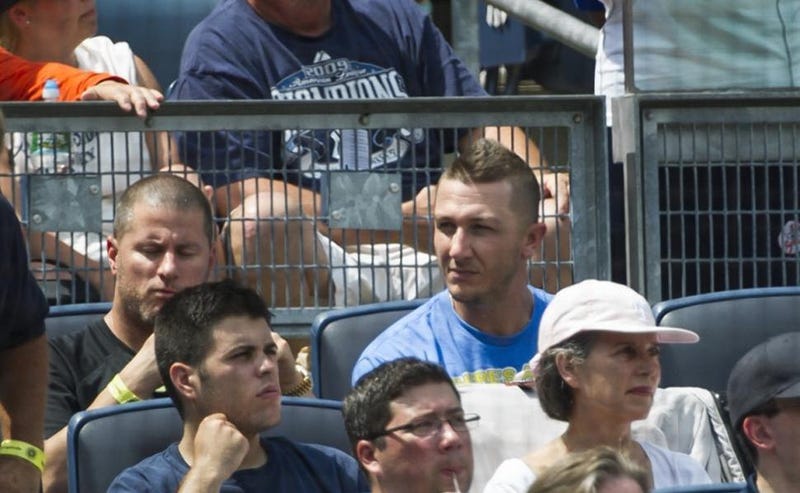 Troy Tulowitzki will be in another uniform next year. That's not to impress you with my predictive abilities, or to rub it in for Rockies fans, or to make some kind of observation about small-market teams' inability to keep their homegrown stars. It's just a statement of fact. As in: the sun will come up tomorrow, gasoline costs too much, and Troy Tulowitzki sat in the stands at Yankee Stadium to tell the Rockies fuck you, trade me.
I could be wrong! This could be a misunderstanding. Maybe it's as innocent as Tulowitzki, in Philadelphia to see a doctor, said it was. "It's a short drive from Philly," Tulowitzki said. "I wanted to see Jeter play one more time." (I'm not wrong about this.)
It's the timing. Tulowitzki wants out of Colorado, which is, according to despondent Rockies fan Tom Ley when I asked about about all of this, "a garbage organization." The owner is emailing fans with subtle threats to move. Just this Saturday, the Rockies misspelled their franchise player's name on 15,000 giveaway shirtseys.