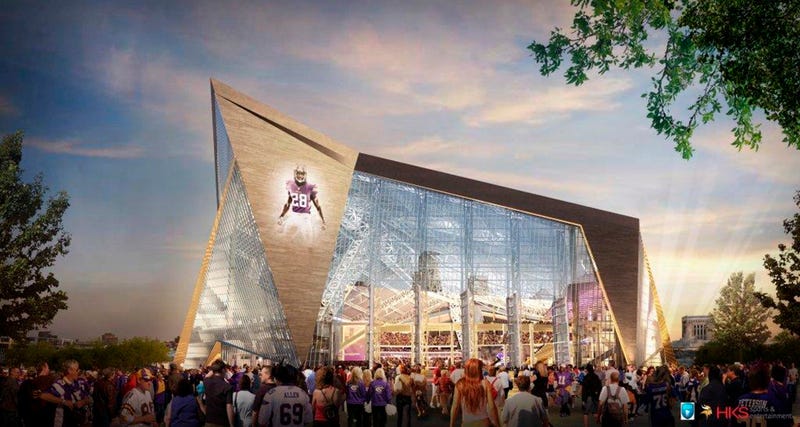 Here's a quote from a Vikings executive that was said with a straight face:

"We only have $975 million in the budget, and there's only so many things you can get under that number," said Vikings Vice President Lester Bagley.
It should go without saying, yet can't be noted enough, that the Vikings are paying less than half of the cost of a new stadium that will do wonders for the value of the team. Minnesota is paying $348 million, and Minneapolis will chip in $150 million by raising taxes. The ultra-rich Wilfs—who we remind you are "evil" racketeers—are putting in a pittance up front. Of the team's $477 committment, $150 million will come from a low-interest loan from the NFL, $50 million from a no-strings-attached grant from the league, and up to $250 million from a private loan.