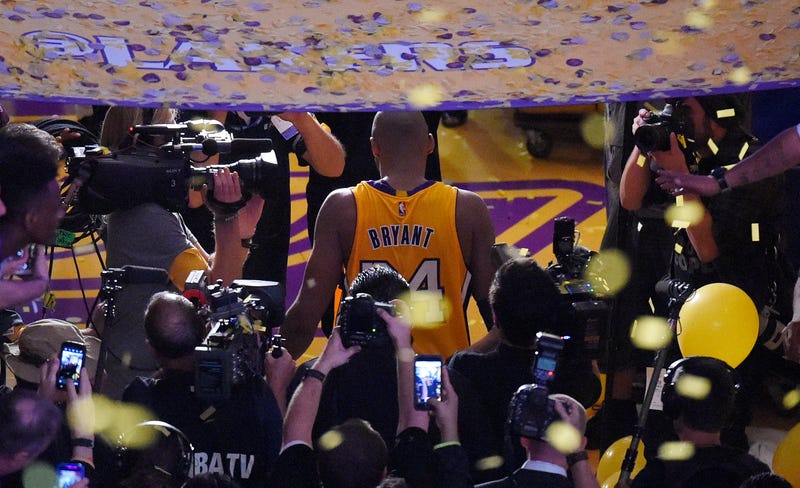 There are, obviously, rules that explicitly govern sporting events. But there are also implicit rules, too, ones that say things like You always play to win and No player is bigger than the game. Last night, Steph Curry and Kobe Bryant took turns shooting holes in those implicit rules, and it made for one of the best nights of basketball viewing in recent memory.

Curry and the Warriors were, ostensibly, playing for 73 wins and one of the greatest team records in sports. But almost as soon as their game against the Grizzlies started, it became clear that the victory was preordained, and that the real drama of the night rested with Curry's quest to hit his 400th three-pointer of the season. His statement of intent came in the first quarter, when he went 5-of-11 from behind the arc, and strung together a particularly absurd barrage that saw him hit three in a row from deep in under one minute:

This kind of thing isn't supposed to work in professional sports, you know? Cam Newton is a great quarterback, but I don't think he'd end up with an ultra-efficient 355 yards and six touchdowns if he spent a whole game throwing nothing but Hail Marys. But Curry is so good, so apart from what we are used to, that he actually rendered his team's quest for a truly remarkable record—73 wins is a big fucking deal!—a point of interest secondary to his own pursuit of a meaningless round number. Curry needed eight threes to reach the 400 mark; he hit 10 in three quarters and shot 62 percent from the floor.