Best line: "So very majestic. I want to ride a buffalo down a waterfall when I hear that."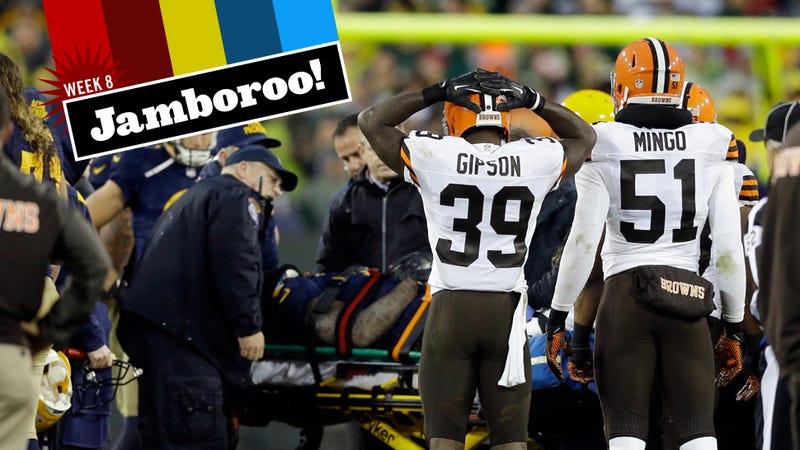 Drew Magary's Thursday Afternoon NFL Dick Joke Jamboroo runs every Thursday during the NFL season. Email Drew here.
Jermichael Finley was temporarily paralyzed last week when he got hit in the head by Browns safety Tashaun Gipson. If Finley had remained paralyzed, he would have been the first NFL player to suffer a severe on-field spinal cord injury since Kevin Everett of the Bills was seemingly paralyzed for good back in 2007. Finley also would have been the first player paralyzed in the era of concussion awareness.
---