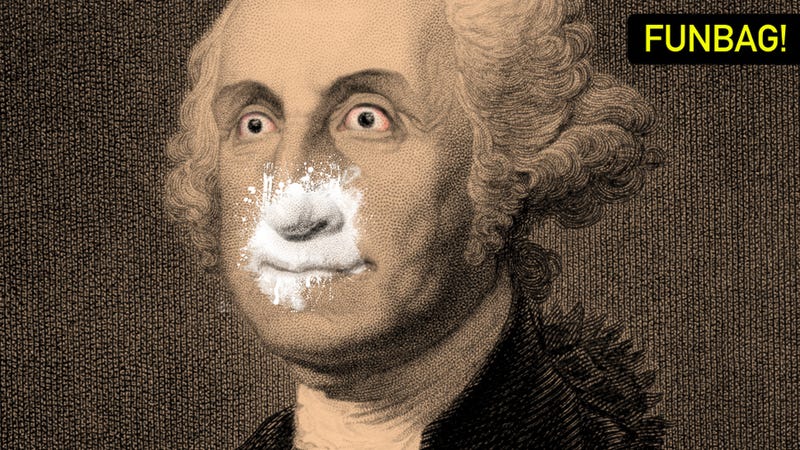 Time for your weekly edition of the Deadspin Funbag. Got something on your mind? Email the Funbag. Today, we're covering big dicks, broken jaws, uneaten cupcakes, and more. Image by Jim Cooke.
Your letters:
Steve:
What if the President really WAS caught doing crack or cocaine? Like they had photos and everything? And how many Presidents have snorted coke while in office? Heroin?
Well obviously, we at Gawker Media would pay handsomely for a photo or video of the president doing blow, much more so than former editor AJ Daulerio's typical offer of $12.04.